Ever wondered what it's actually like to work at an adult company like Bathmate? Say no more. In the last couple of weeks, we've been on two great podcasts talking about our work (and play), exploring our jobs, what it's like in the office, and what's next for Bathmate!
Since I've started off at Bathmate, there's been one question I've been asked by friends, family and anyone else who hears about my job: what's it actually like to work in the sex industry? Over the last few weeks, we've been out on the road with some of our favourite podcasts to answer that question, talking about penis pumps, sex, and a whole lot more – check them out: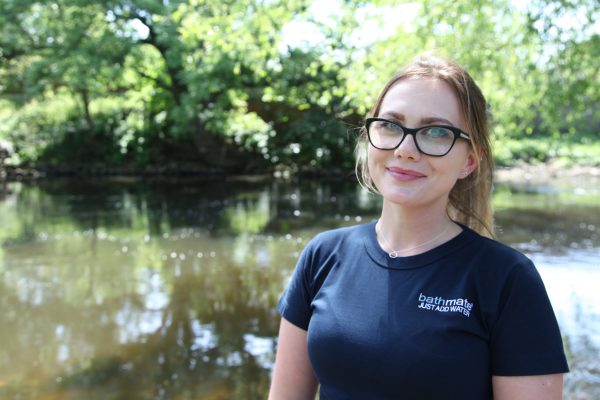 After The Watershed
Last week, Bathmate product designer Kerri headed over for an in-depth chat with late-night BBC podcast After the Watershed. As a designer at Bathmate, Kerri has one of the more unique jobs you'll come across, building brand-new sex toys (like the brand-new releases we've got coming up later this month) for our Bathmate Pleasure collection.
If you're curious about what actually goes on behind the scenes of a sex toy company, you'll definitely want to check out this episode. Across the hour, the show covers absolutely everything from how sex toys are designed and put together to the most-coveted job in the business – sex toy testers.
You'll need a BBC account to listen to this episode, so you might be out of luck if you're outside the UK, though you can definitely expect to see some great blogs about the topics in the near future. Click through to the After the Watershed page to have a listen!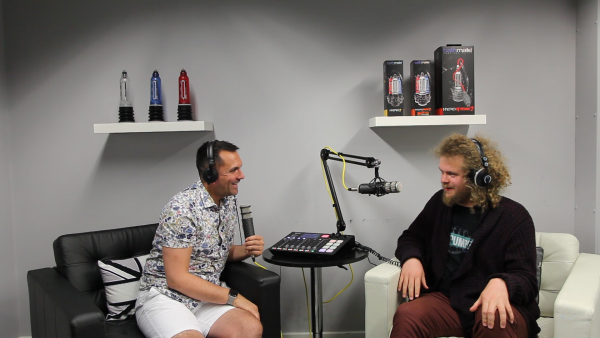 Thirsty Bitch
Back in May at the Prowler Porn Awards (article coming soon!), we met some fantastic people – particularly the crew from Thirsty Bitch, now the UK's #1 LGBT podcast. After a quick guest slot on the live show from the awards, we recently met back up with Thirsty Bitch to give show star DJ Keyth David a tour around our state of the art factory and talk through exactly what we do here at Bathmate, touching on everything from our in depth QC process to how we design and manufacture our award winning hydropumps – right here in the UK.
In a short interview, Keyth and Bathmate marketing executive Richard talk through just about every part of the adult toy industry – how to get started working at a sex toy company, testing toys, and just what makes Bathmate special. Click through to the Thirsty Bitch Bathmate Podcast and get ready to find out more!
We're going to be releasing some more fantastic content with Thirsty Bitch over the next few months – make sure you stay in touch over on our social media channels to catch everything!