Despite what the footlong pork swords in porn would have you believe, the average erect penis size ranges from four to six inches. But while it may be true that most men aren't smuggling anacondas in their undershorts, it's hard not to feel insecure when your member doesn't quite measure up.
The good news is, having a small dick doesn't have to be a big deal. Satisfaction comes in all sizes, and confidence in spite of your shortcomings is more of a turn-on than a ten-inch cock any day.
Sometimes a huge cock isn't all that it's cracked up to be. Here are a few upsides to being on the smaller side.
Generally less painful for your partner
Requires less lube, unless you want to heat things up
Oral (and anal) sex is less of a huge ask
The techniques you learn to compensate for your size will make you better in bed, resulting in Big Dick Energy regardless of your dimensions down south.
Before we get to the meat of the matter, let's talk about how your female partner gets her pleasure. Women generally reach climax in one of two ways: the elusive G-spot orgasm within her vagina, or the far more common clitoral orgasm.
On average, only about 25% of women can orgasm from vaginal penetration alone. Most nerve endings are concentrated in the clitoris, labia and within the first inch of the vaginal opening. In other words, a big dick doesn't necessarily factor into her Big O, as long as there's no shortage of external stimulation.
Best Sex Positions for a Small Penis
In the end, it all comes down to experimenting with sex positions that maximise pleasure for all parties involved.
For Vaginal Sex
1. The Face-Off
Your partner will find the intimacy of this chest-to-chest, crotch-to-crotch position irresistible. It restricts your movements to swivelling and grinding rather than in-and-out thrusts, ensuring that your penis stays in place from start to finish. It also ensures plenty of stimulation at the entry of her vagina and her clit, where it's most pleasurable for her.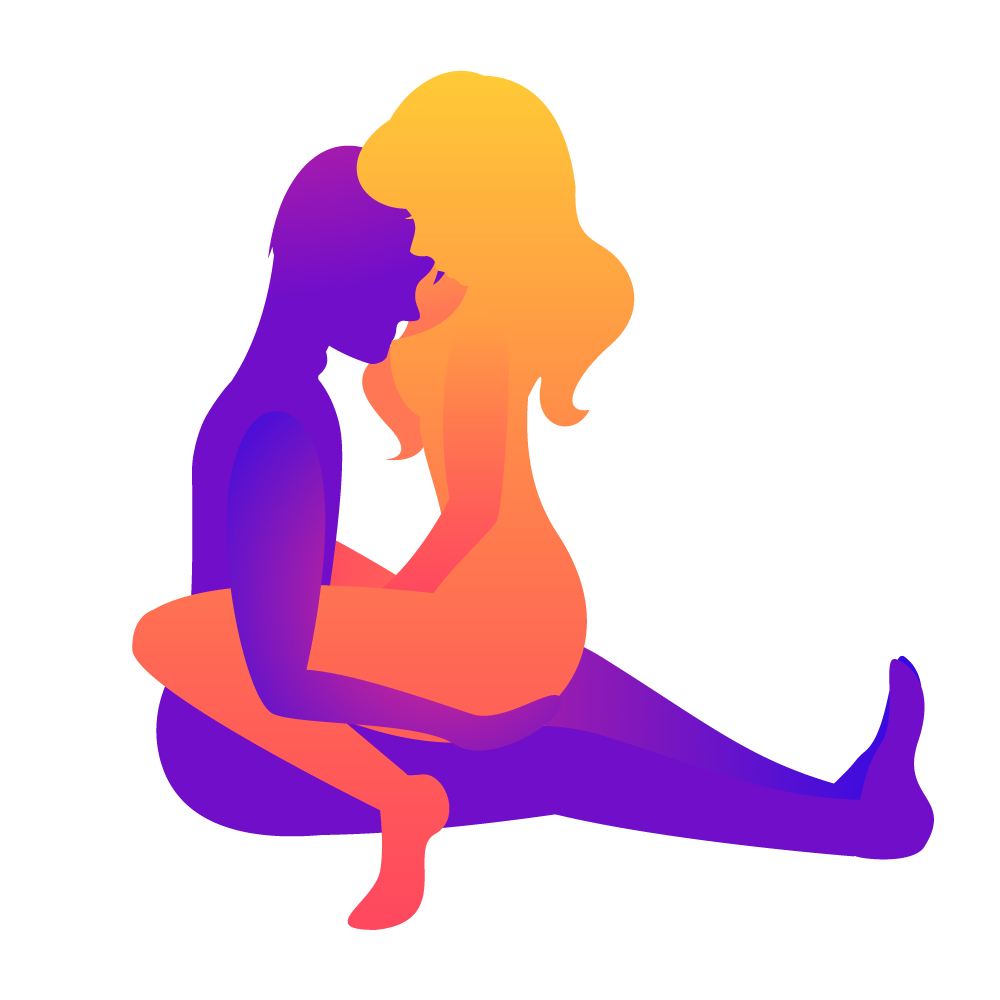 How to do it: Sit in the middle of the bed as she straddles your crotch and leads you inside her. Then, take turns grinding against one another in a circular motion. (Skip the lube. This one is all about friction.)
2. The Modified Doggy
Classic doggy style sex maximises depth, which is less than ideal for the less-endowed. The modified doggy position makes her naturally shallower so both of you enjoy a more snug sensation. It also allows easy access to her breasts and clit, which she'll appreciate.
How to do it: Your partner gets on all fours, doggy style. Then, she leans forward and rests her chest on the bed with a pillow for support, keeping her hips as high and tilted back as possible for easy entry.
Make sure you avoid pulling out when you thrust, which tends to result in slippage if you don't have the inches to keep you anchored. Instead, focus on the depth (and swivel) of your penetration.
3. The Over-the-Shoulder Holder
This next-level missionary (man on top) position helps get her legs out of the way completely for the deepest possible penetration. As a bonus, the face-to-face intimacy allows plenty of romantic gazes and passionate kissing if desired.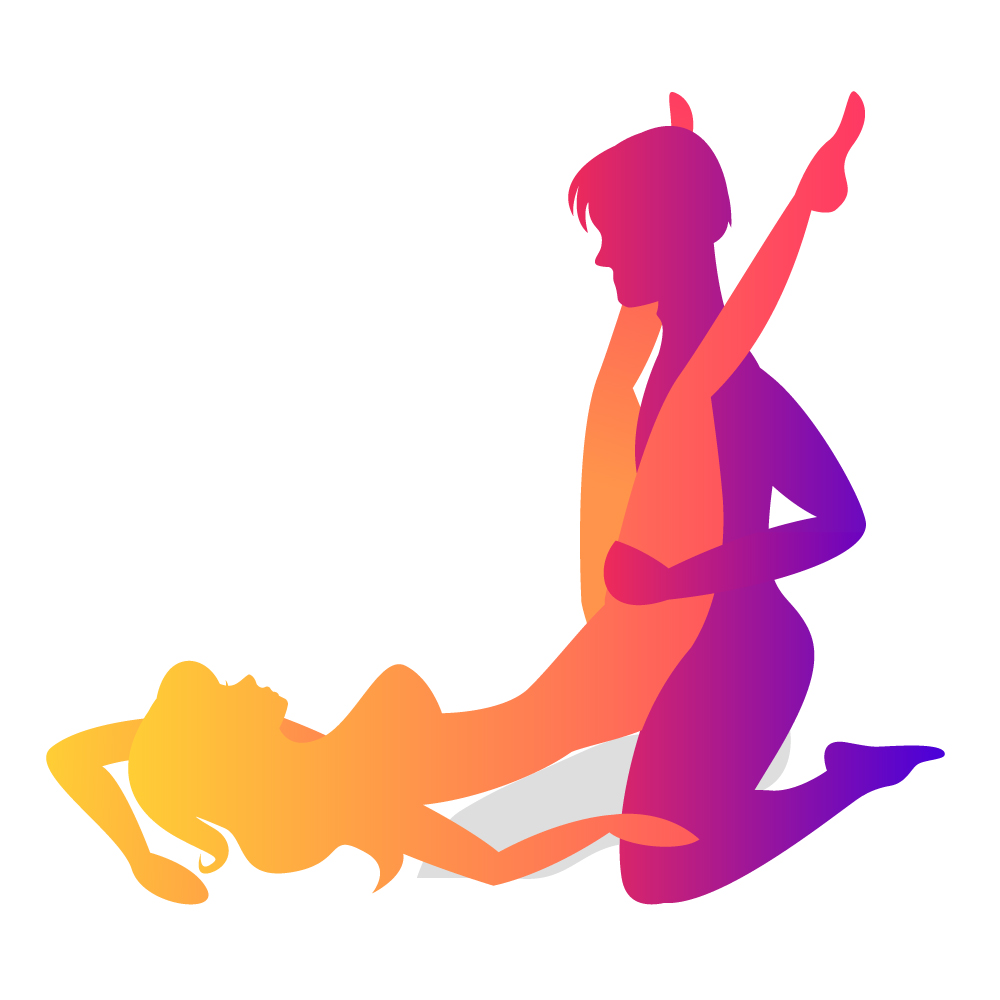 How to do it: Your partner lies down on her back with a pillow under her hips for support, then raises her legs and rests them on your shoulders. Make sure she tilts her pelvis slightly upward for ultimate closeness. She can also "push in" to meet you with every thrust for maximum depth.
If you want to switch this position up a bit, she can try raising just one of her legs over your shoulder as you straddle the other and enter her at a slight angle. Again, focus on the depth of your penetration here, not the ins-and-outs.
4. The Classic Cowgirl
The classic cowgirl (woman on top, facing forward) hands the reins to your partner and lets her get her rocks off by riding you exactly the way she wants to. This position essentially allows her to use your penis for her pleasure as you lie back and enjoy the show. Having her full weight on you also allows for deep penetration while eliminating the risk of slippage.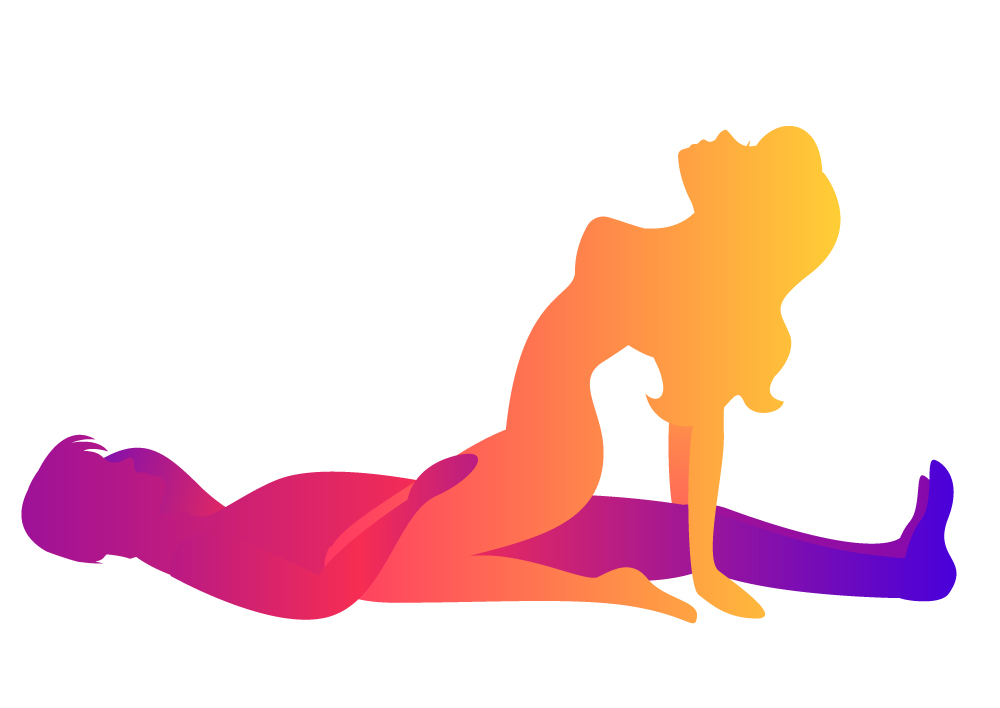 How to do it: Lie down on your back on a soft surface, and let your partner straddle and ride you into the sunset. You'll have full access to all of her erogenous zones in this position, so take full advantage.
5. The Upstanding Citizen
Standing sex is superb for small penises because it lets you exert your full power behind every thrust for maximum depth. To make the classic knee-trembler a lot less trembly for you both, support her weight on a high, solid surface, like a countertop. This will also lead to better alignment, giving you more control and ensuring that all your inches stay "in" as much as possible.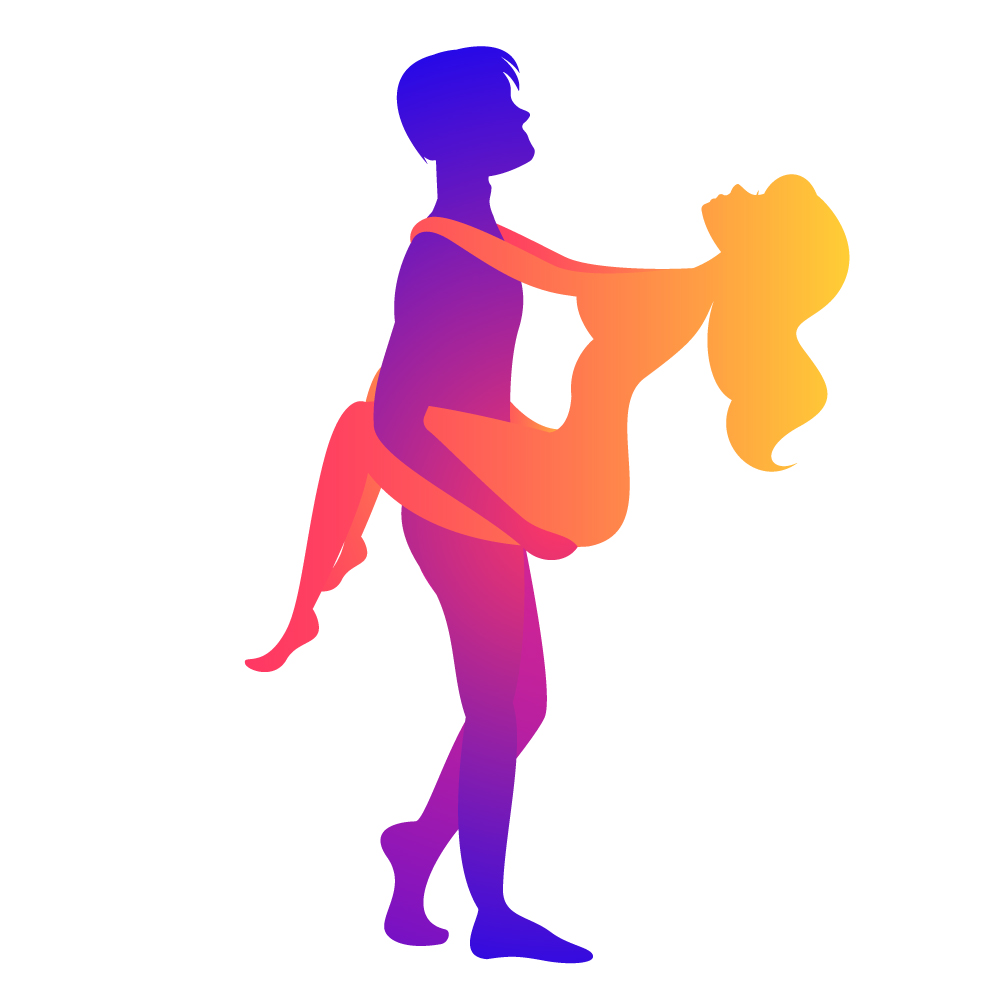 How to do it: As you stand facing one another, lift your partner at the hips so she can wrap her legs loosely around your waist to "hold on" as you go in. Don't skip the swivel and grind here; she'll love the direct clit stimulation.
For Anal Sex
6. OG Doggy Style
Anal sex offers a smaller point of entry, making it a perfect fit for a smaller penis. If you're new to anal, doggy style is hands down the best position for beginners.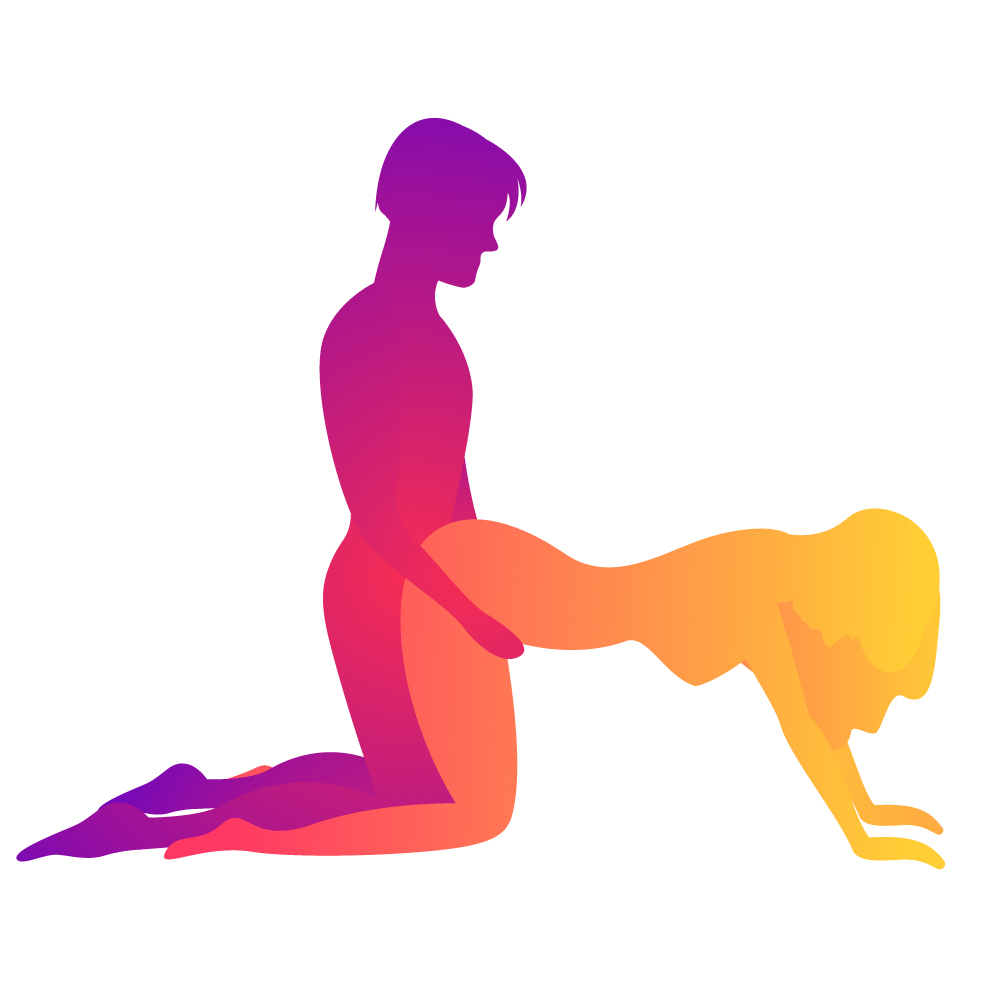 How to do it: After you apply generous amounts of lube to your penis, your partner gets down on all fours as you gently penetrate her from behind. You can also help ease her into it with a well-lubed finger first.
7. Missionary Anal
Turns out, this PIV (penis-in-vagina) classic works perfectly for anal too, as long as you get the angle right. Not only is it more of a snug fit, but it also allows both of you easy access to her breasts and clit.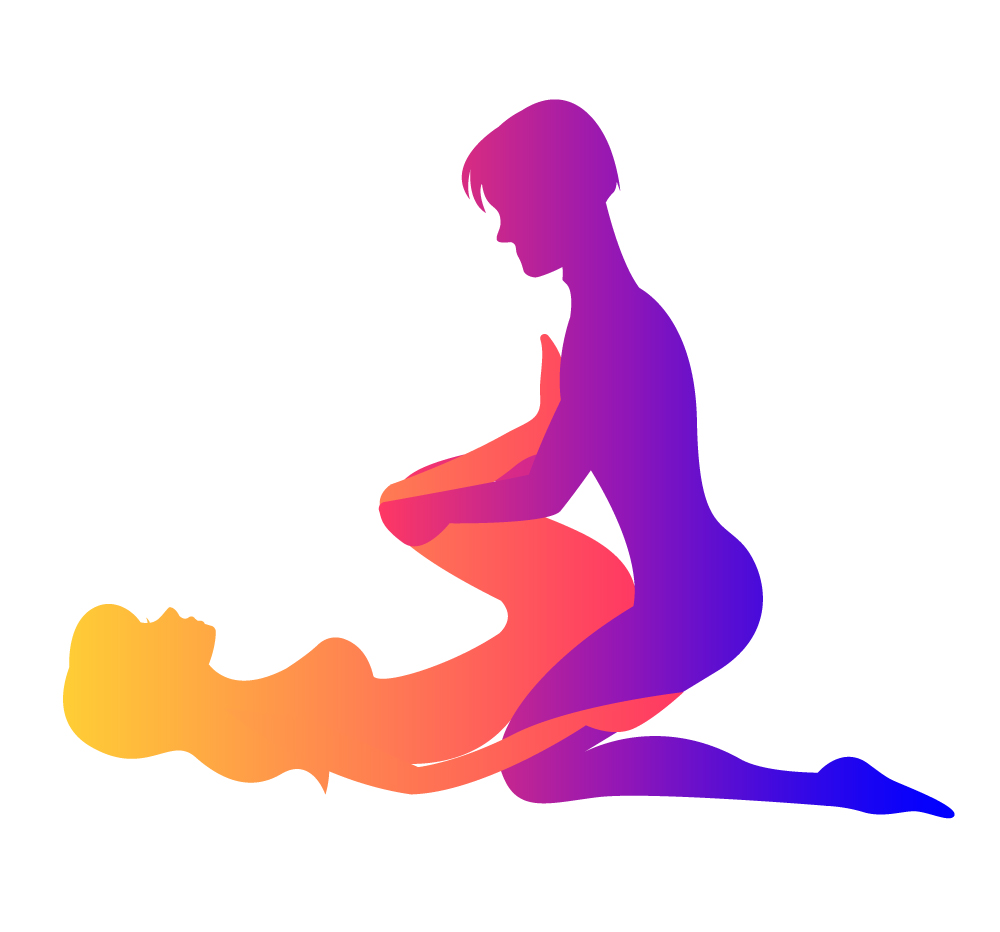 How to do it: Your partner lies on her back with her knees pulled up to her chest, a pillow under her hips for support, as you carefully penetrate her with your lubricated penis.
8. The Plank
This one is basically flipped-over missionary anal. It's perfect for anal sex with a small penis because it tightens her back passage even further.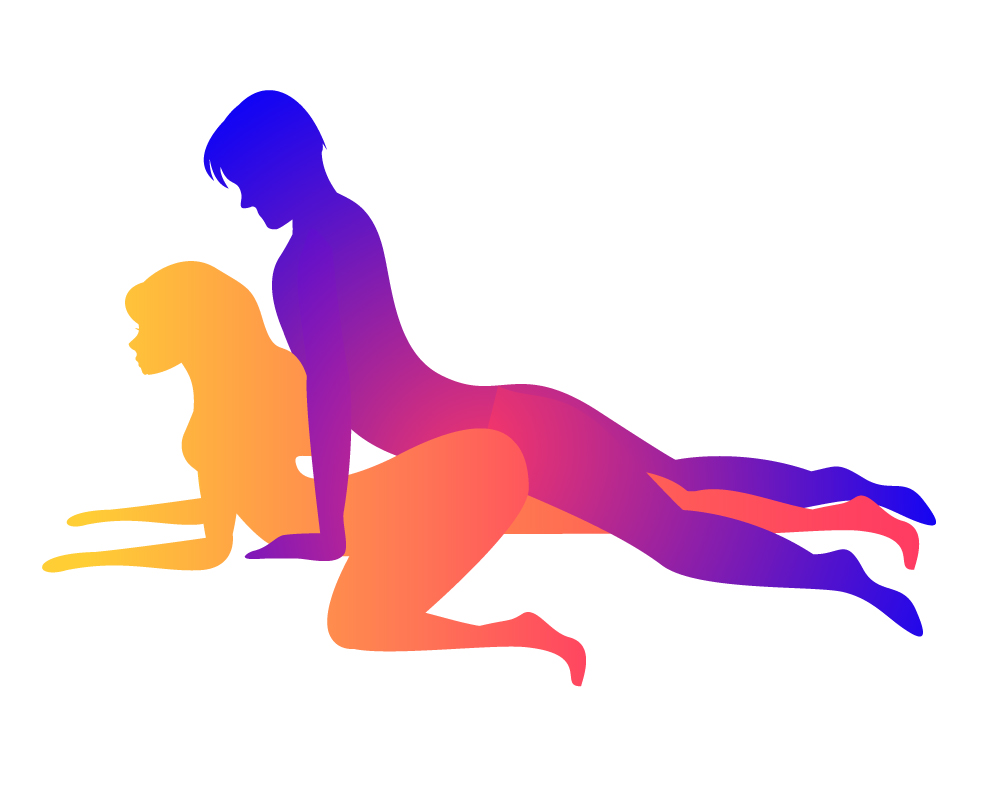 How to do it: Your partner lies flat on her belly with her legs spread and hips raised slightly on a soft, comfortable surface as you gently enter her from behind with your well-lubed penis.
If You're Having Oral or Erogenous Fun
9. Queening
This position will make your partner feel like royalty, guaranteed. Better yet, you can take turns on the throne.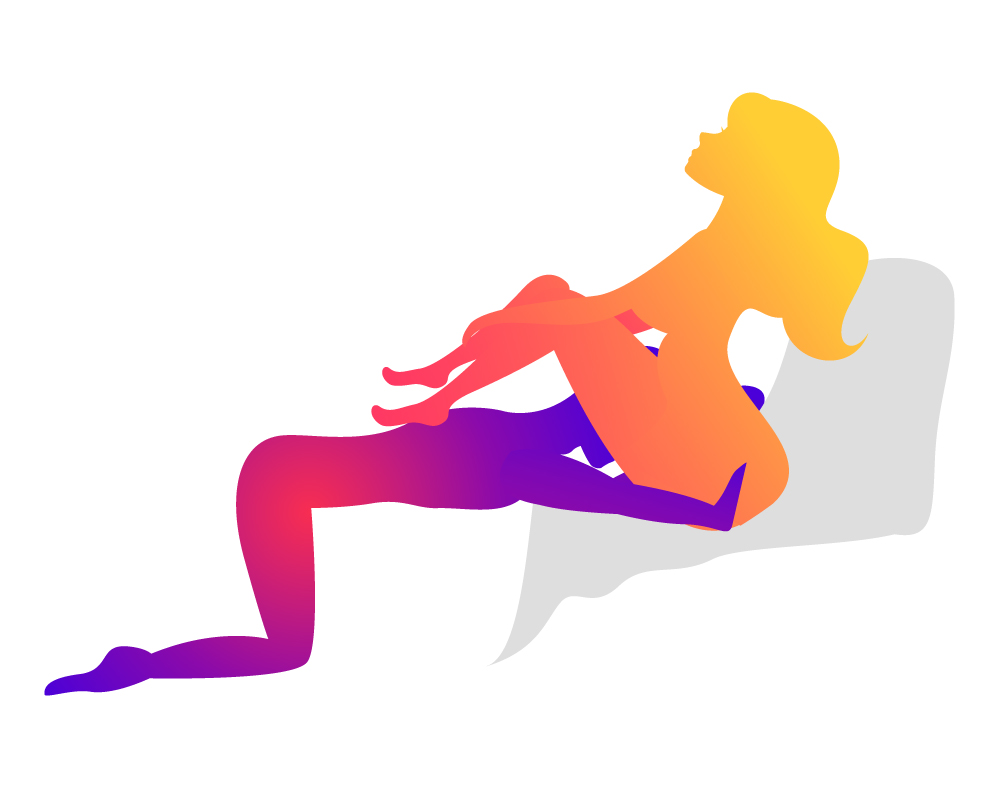 How to do it: Your partner sits on the edge of the bed or a comfortable chair with her legs parted as you kneel before her and give her oral pleasure with your mouth, tongue, or her favorite sex toys. Once you've given her the royal treatment, she can return the favor.
10. Big Dipper
Talk about "in-your-face": this unforgettable ladies-first position lets your partner receive oral pleasure directly from the source as she straddles herself right above your mouth.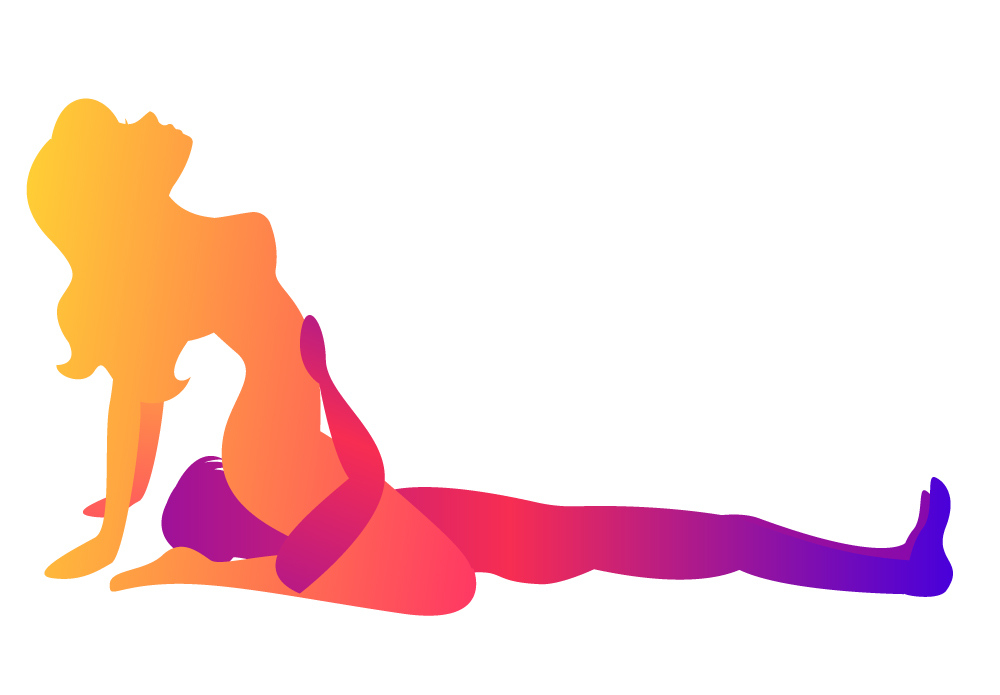 How to do it: Lie down flat on a soft surface as your partner crouches over your face, then lick her clit and tongue her vagina. Because she has easy access to your penis in this position, it often turns into a mutually-satisfying 69. (Double the pleasure, double the fun.)
Things to keep in mind if you're less endowed
If you're left feeling somewhat short-changed in the trouser department, there's a good chance that you're more hung up about it than your partner. Here are our top-tips for dealing with a smaller-than-average penis:
DO have confidence.
Stressing out about the size of your penis will sabotage your sex life more than your penis size ever could. Self-esteem is sexy. If you bring badass skills to the bedroom, chances are the dimensions of your dick won't even come up.
DON'T compare yourself to others.
Men often make the mistake of using porn as a yardstick for their penis size. Do yourself a favour from now on, and don't compare your measurements to made-up standards. Instead, work out ways to make the most of what you've got.
DON'T be afraid to play with toys.
It's no secret that a lot of women love their sex toys, and will often deploy them on solo and shared sexpeditions alike. Contrary to popular belief, bringing sex toys into the bedroom is not a slight on anyone's skills — or size, for that matter. Quite the opposite. When you make sure penetration comes second to her pleasure by any means possible, your sex skills are already measurably better than most men's.
DO get creative.
Men with small penises often become experts in other areas out of necessity, and you won't hear their partners complaining. Oral sex, anal sex, fingering, sex toys, props, or any combination of all the above will rock your partner's world regardless of the size of your cock.
The Timeline for Penis Development
The major period for period growth is during puberty, which typically occurs between the ages of 9 and 14. It can then continue to grow at a slower rate until your early 20's depending on when you hit puberty. After this, natural penis growth stops, testosterone production starts grinding to a halt and depending on your lifestyle, your penis can actually start to shrink.
The Bottom Line
There will always be size queens out there who are hypnotized by swaying sausages, but even the most impressive penis can leave women feeling short-changed. When it comes to sex and pleasure, the best things often come in small packages (with just a little effort and a lot of confidence).If you're thinking of giving a penis pump a try or are concerned about your prowess in the bedroom, make sure to take a read of the Bathmate penis pumps size guide as well as the penis size calculator to help you measure yourself correctly and ensure the perfect fit.