So, you've had the conversation with your partner about wanting to try
anal sex
, you've read our article about how to prepare for anal sex and you've primped and preened your butt hole to perfection. The lights are low, the lube is close to hand and you're feeling super relaxed… and then it hits you… 'What are the best anal sex positions for beginners?' You look at your partner for answers, he looks back and you, and the room is filled with a deafening silence…
Okay, I'll admit that this is probably a little bit dramatic. After all, I'm sure you'll find a way to make it work for you both. However, first time anal sex is notorious for being a little tricky. With this in mind, we decided to give you a helping hand by putting together some of the best anal sex positions for beginners.
You can thank us later!
Missionary with a little twist
Remembering to relax and use plenty of lubricant, lie back with your partner on top of you. Just as you would during sex in the missionary position. Instead of penetrating the vagina, when you part your legs your partner can gently penetrate the anus.
This position is great because it moves away from traditional doggy style and enables your partner to communicate with you face to face. Therefore, they can gauge whether you are experiencing any discomfort and ensure that you are enjoying the experience.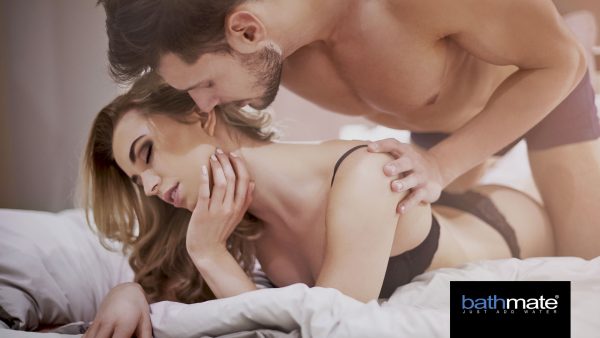 Planking
This position involves you lying beneath your partner, perfectly straight as if you are 'planking' and with your face pointing towards the floor. Your partner lies on top of you also in the planking position and enters you from behind with his legs on either side of yours. If you prefer, you can use your toes to lift you to a comfortable height or place a pillow underneath your pelvis. This helps to tilt your bottom so that you can achieve the perfect angle for maximum pleasure.
The Titanic
As your partner to stand directly behind you and open your legs. This position may be a little tricky if you aren't the correct height, but you can move around to adjust yourselves if the mood takes you. If the height difference is too great, add some sexy stiletto heels to even things up, but make sure your partner holds on tight so that you don't fall. Keep your hands free to stimulate your other erogenous zones, or throw them in the air and recreate the iconic scene between Rose and Jack on the film Titanic. After all, if it's good enough for Kate…
Back up
This position offers something different to doggy style. However, your face is much further down towards the ground, and your body is much higher up, so communication is extremely important in ensuring that you both feel comfortable.
Kneel on the floor/bed and ask your partner to straddle you from behind. Shift your bottom so that you butt hole is very close to your partner's penis and lower your head so that it rests on the floor (imagine the 'worshipping' position). Your legs should be in between your partners and his hands should be free to reach around and pleasure your clitoris and other erogenous zones.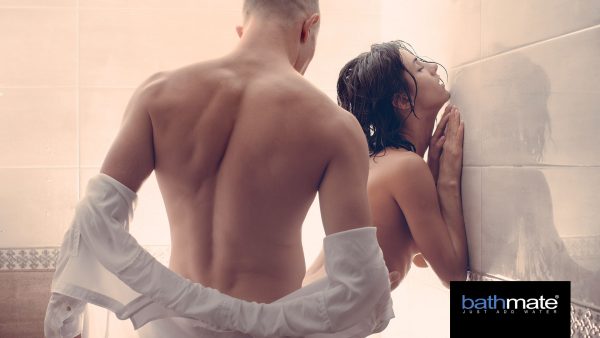 The Cowgirl
For someone who likes to be in control, this position is perfect. Straddle your partner as if you were embarking on the standard 'woman on top' position. Lower yourself gently onto their penis, taking full control of the duration and depth of penetration. This position helps your partner to see your face and gauge your reactions during sex, so it is another position which is great for communication.
As you ride your partner like the kinky cowgirl you are. Your hands should be free to play with your nipples, clitoris and any other erogenous zones that make you wanna yell 'Yeeeeeeeeha!'
The Big Spoon
Also perfect for those lazy Sunday morning sex sessions, the big spoon involves you and your partner both lying on your sides and facing the same direction. Your partner lies behind you and can penetrate you gently from behind. This position is perfect because it doesn't require too much effort first thing in the morning and it leaves your hands free to pleasure yourself too. Another great aspect of this position is that you can still have a mind blowing orgasm without an embarrassing face to face 'morning breath' situation.
The Booty Buster
Not for the faint hearted, the booty buster is an anal sex position which offers deep and fulfilling penetration, but requires a little more flexibility and skill. As you lie on your back, place your legs on your partner's shoulders so that they can penetrate you from an upwards angle. Because you get deep penetration with this position, it is important that you remember to keep lubricant close by and go very slowly, inserting a little bit at a time. However, once you're feeling comfortable, the booty buster enables your partner to stimulate the anus whilst also rubbing against the clitoris too. So when you climax, it will absolutely knock your socks off!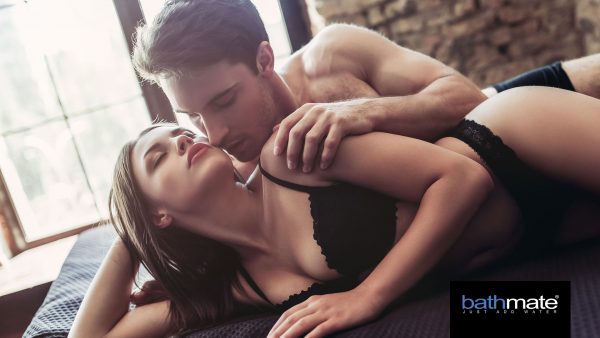 Two's Company
Enjoy the delights of dual stimulation without inviting anyone else into the bedroom by experimenting with sex toys during your first anal sex experience. Ask your partner to lie behind you on their side, similar to the spooning position we discussed earlier. As before, you also lie on your side, facing the same direction. Either use your hands to pleasure yourself with a dildo or vibrator, or if you prefer to keep your hands free, place a cushion or pillow between your knees and use the pillow to hold a sex toy against your clitoris. The results…. absolutely mind blowing!