The pandemic has tested our relationships in ways we could have never imagined. Whether that be moving in with someone for the first time, adjusting to a long-distance relationship or being with your partner 24/7, the past 12 months have been a challenge and we could all do with a little extra love – enter the 5 love languages.
The 5 love languages was published in the late '90s by renowned marriage counsellor Dr Gary Chapman with the idea that we all give and receive love in different ways – ultimately helping couples understand each other's needs better. The love languages are: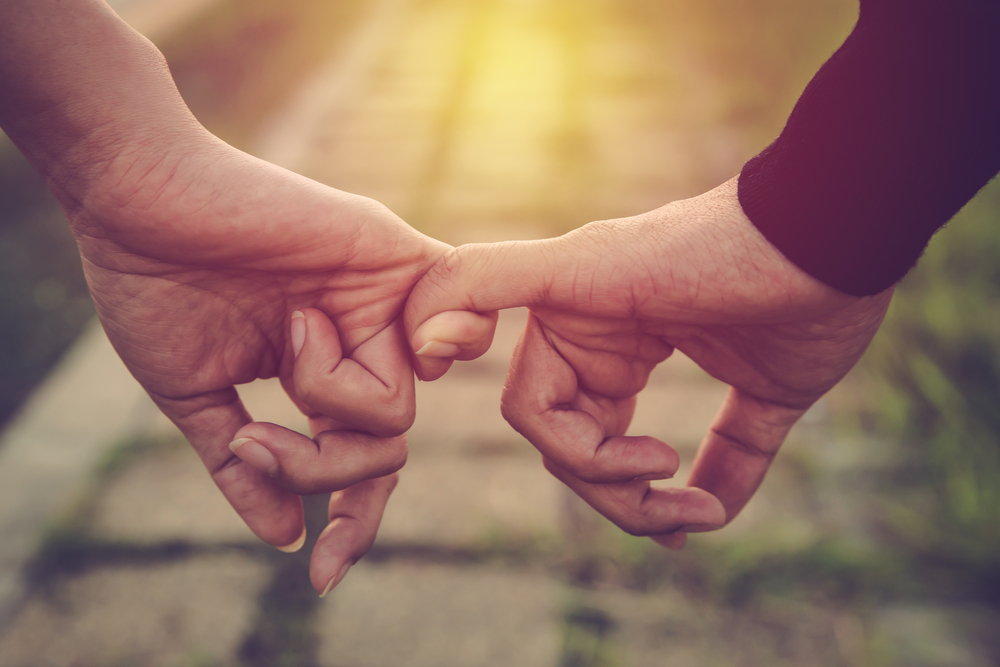 Words of affirmation – this is reportedly the most common love language in the UK and requires telling your partners how much you love and appreciate them. It's not about going through the motions but rather saying the words.
Quality time – this doesn't mean spending time sitting on the sofa, watching Netflix and staring at your phones. Quality time is about sharing experiences together such as great meals, travel and adventures.
Receiving gifts – everyone loves receiving a gift (even if they say otherwise!) and for someone who resonates with this love language giving a small memento or token that reminds you of them can go a long way.
Acts of service – this love language is all about taking on tasks that your partner either doesn't enjoy doing or doesn't have time to do, whether it's cooking dinner or picking someone up from the airport, your partner will appreciate the gesture more than declarations of love.
Physical touch – people who have physical touch as their love language find that all forms of contact, from hugs and hand-holding to back massages and of course, sex, is the most important form of intimacy.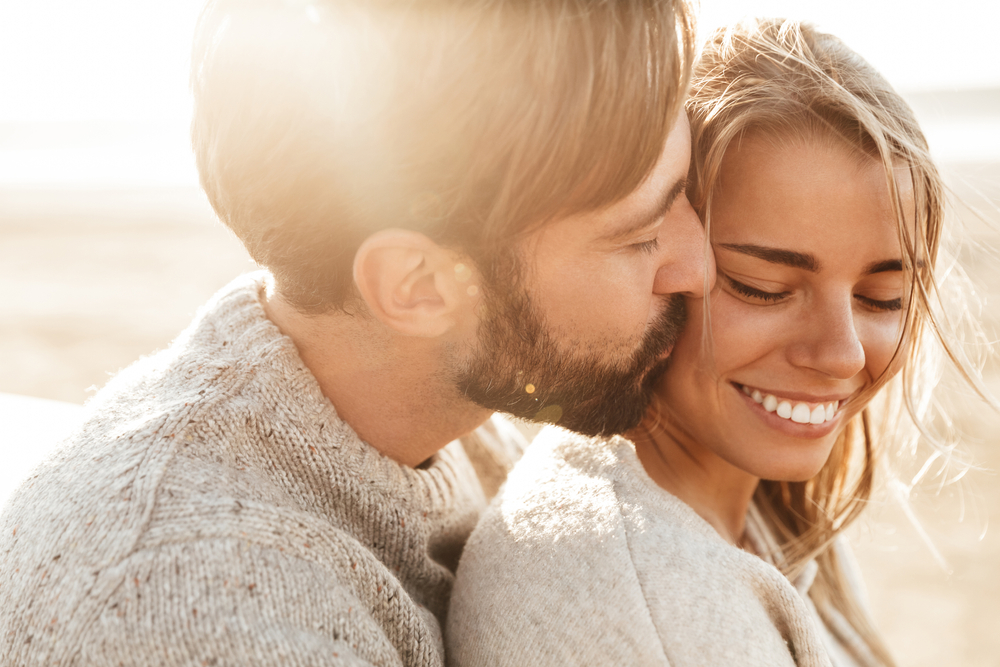 Bathmate's Sex & Relationship Expert, Kerri Middleton, says think about how your partner gives and receives love when looking to do a random act of kindness for them.
"Once you know your partner's dominant love language, you'll be able to cater to their specific needs and desires – giving or doing something for them that will hold extra special meaning," she says.
You can take the 5 love languages quiz to learn what both you and your partner's love language is.
– What Does Dr Google Say?
Over the last 12 months, more and more people have been searching for information about the 5 love languages. Since February 2020 in the UK, there has been an 87% increase in searches for the '5 love languages' while searches for 'love languages' has jumped by 82%.
– Ideas for Every Love Language
So, once you've figured out your partner's love language, you'll know what act of kindness your partner will appreciate most. Here are some ideas we've put together for every love language to help inspire you.
– Words of affirmation:
Our research suggests this love language is the most common in the UK with 1,900 searches per month. It seems 4,400 of us curious lot are searching 'cute things to say to your girlfriend' and 'cute things to say to your boyfriend' every month, so let's talk about ideas for this popular love language.
A good starting place is by writing a thoughtful card or letter to help bring you closer to one another. In the day-to-day, make a habit of giving meaningful compliments, send an out-of-the-blue text message telling your partner how much they mean to you or leave notes around the house. Be an active listener and avoid non-constructive criticism.
– Quality time:
It probably comes as no surprise that quality time is the second most common love language with 880 searches every month. Chances are – if you love your partner, you'll appreciate spending time with them. There's a high search trend around 'how to be present in a relationship' – so let us help answer that question.
First things first, turn off your phone and get rid of any other distractions to focus purely on your partner. You can plan to cook a romantic dinner together, make some cocktails, dance around the room or watch a movie together. Whatever you plan on doing – big or small – the key here is to be present. This will ignite a romantic spark and bring you closer together.
– Acts of service:
Instead of telling your partner you love them, find ways of showing it. This love language receives 590 searches per month – with 720 of us wondering 'how to show someone you love them'?
Doing a quick clean of the house or taking a task off their to-do list can help them feel more relaxed and appreciated. If you plan on cooking a romantic dinner, why not dress the table up with candles, flowers and nice dinnerware? In the bedroom, put a big focus on foreplay and pleasing your partner. Most importantly – if you say you're going to do something for them, make sure you follow through on it.
– Physical touch:
Around 170 people search for this love language each month but more of us are wondering how to express love?
To help with physical intimacy, build up 'touch' throughout the day. This can be hand-holding, kissing, a massage or even a pat on the back. In the bedroom, experiment with different positions or tantric sex – a form of intimacy that transcends both the sexual and spiritual planes by engaging in deeply meditative and intimate sex. If you are separated by distance, tell your partner how much you miss touching them, going into as much detail as possible.
– Receiving gifts:
While this is the least popular love language, with around 110 searches, it's certainly not one to be forgotten. It seems many of us are stuck for gift ideas with a huge 2,400 searches for 'best gifts for girlfriend' and 1,600 searches for 'I love you gifts'. Not to worry – we've got you covered.
Think of something meaningful – it could be something that reminds you of them or something that relates to an inside joke or a happy memory – they'll very much appreciate the thought and effort you put into the gift. Make sure you have key dates noted down in your diary and stay away from gift ideas that are 'cheesy'.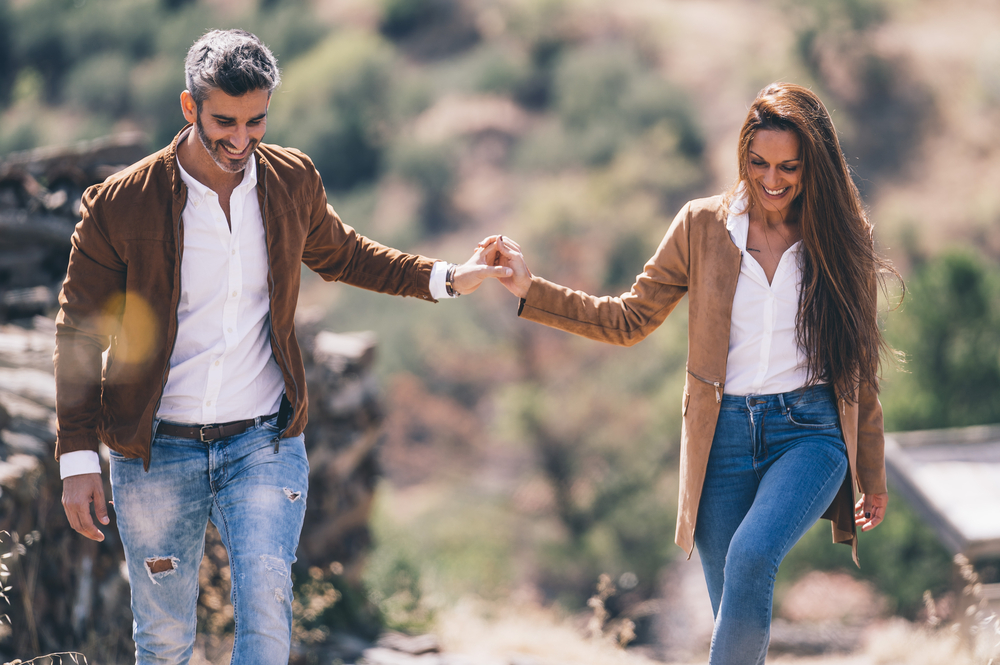 Give someone what they really want and try our Hydro series, Hydromax series or Hydroxtreme series for real gains to suit your needs. With proven results, our hydro penis pumps make for the perfect present for those whose love language is 'physical touch' or 'receiving gifts'.