Living with erectile dysfunction is something that can take its toll on a relationship. Many men feel too embarrassed to speak to their partners about the way that they are feeling and turn their back on the thought of enjoying a normal, healthy sex life again. Some partners talk about feeling rejected, frustrated and alone. In short, erectile dysfunction is an issue that affects both partners, not just the one.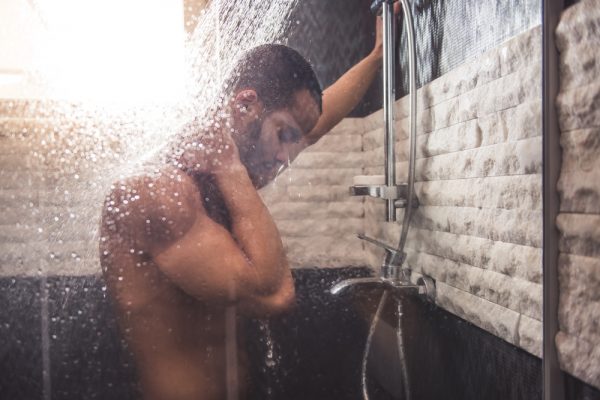 At first glance, introducing a penis pump into the bedroom might seem a little daunting. Particularly, if you're a man who finds it difficult to talk about intimate and personal matters. However, that doesn't mean that you can't find ways to incorporate pumping into your bedroom routine that isn't sexy, exciting and fun.
Using a water based penis pump has benefits for both of you, you will benefit from incredible erections that may even last longer making sex better than it ever was before.
Choose the right time to broach the subject
Whatever your reasons for pumping, it could be to potentially increase the size of your penis or to help you achieve an erection. Waiting until the time is right to broach the subject can make the difference between a good and bad reception. For example, if it's a new relationship, using a hydro pump might not be something that you want to share on a first date. It's better to wait until you are at a point in the relationship where you have built up mutual respect and trust. If you are in a long-term relationship, making time to have a proper conversation about your bedroom needs can help you to discuss your views clearly.
Do a little research
We have lots of articles about the benefits of hydro pumping on the Bathmate website. Ease into the conversation by saying, 'I saw an article about using a penis pump, I thought it was interesting because…' This can help to bring up the subject in a way that enables the conversation to flow naturally, whilst gauging your partners views too. Taking some time to research the different types of cock pumps on the Bathmate website will also help you to answer any questions and concerns that your partner has about pumping.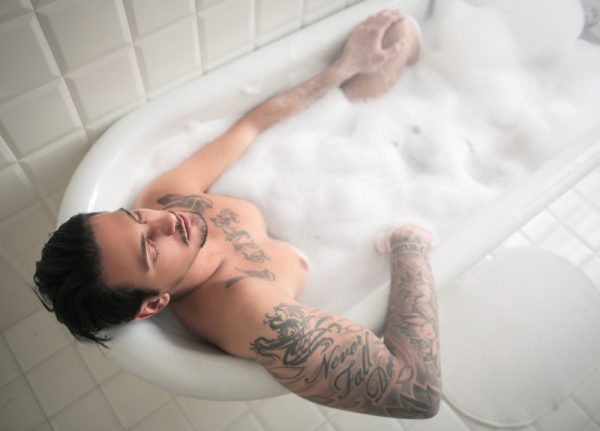 Shop for a hydro pump together
Shopping for a hydro pump together can be a lot of fun. Depending on what you want the pump for, the accessories that you use with the product will help to enhance the experience even further. For example, if you're using the pump to create an erection due to weak erections or impotence, using a cock ring will help to maintain an erection for up to four times longer than without.
For heterosexual couples, combining a cock ring with hydro pump can help to enhance her pleasure too. A vibrating cock ring like the Bathmate Rhythm Ring grazes the clitoris during penetrative sex to enhance her pleasure too. That way, you can both experience the knee trembling orgasms that you deserve! If vibration is a little too intense for your partner, a textured ring like the
Bathmate Power Ring offers a more gentle but pleasurable form of stimulation.
No Pressure!
If your partner is feeling a little unsure about introducing a penis pump into the bedroom, remember that it's a big decision so try not to put any pressure on them. Instead, take the focus off penetrative sex by introducing something that they feel more comfortable with. For instance, shopping for massage oils and using your hands to pleasure your partner. If your partner enjoys this, perhaps introducing the Bathmate VIBE and exploring different methods of foreplay. Once your partner sees that sexual enhancement products aren't as scary as they first thought, they may start to warm to the idea of a pump.
Get to know your penis pump
Once you have purchased the Bathmate Hydro pump, spend some time familiarising yourself with the pump and getting to know all the different accessories that enhance its use. Instead of showing it to your partner immediately, get used to using the pump alone first. This will help you to feel more confident and sexier when you show it to your partner and talk about it. After all, there is nothing sexy about feeling self-conscious and fumbling! Especially if its your first time using the pump. As with everything, it may take a little time to perfect your hydro pumping technique. Once you have a method that works for you, practice it a few times so you know exactly what you're doing.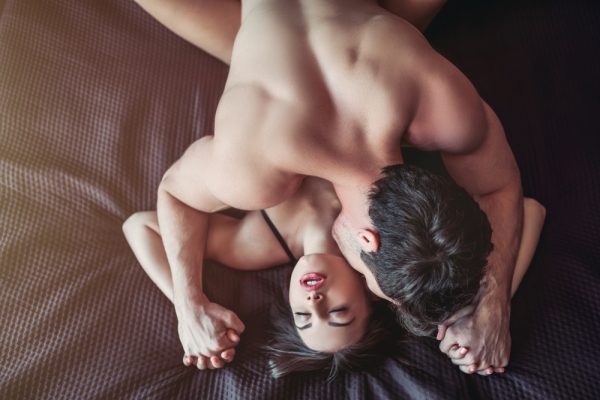 Communicate
The key to successful pumping within a relationship is communication. Show off the pump to your partner and explain how it works. Remember to stay enthusiastic and answer any questions as best you can. Let your partner explore the pump for themselves and talk about what you will both get out of the experience. Does your partner want to watch you pump, or do you prefer to do it alone? Will pumping form part of your foreplay routine, or will you pump beforehand? If pumping is part of your foreplay routine, check out the Bathmate Hydrovibe. This product enhances sexual pleasure during pumping.
Confidence is key
When using a penis pump to enhance your sex life, confidence is key. Yes, your situation has changed in that you are using a pump to enhance your erection, but that doesn't make you any less attractive. In fact, taking ownership of the situation and confidently working with the tools that you have is incredibly sexy. Trust me, your partner will be attracted to this confident and virile new man!
Practice makes perfect
As with anything, the more that you use the pump together, the better the experience will become. You might prefer to pump alone for the first few times but may later decide that you'd like your partner to become more involved in the process. You may even want to experiment with other sex toys and sexual enhancement products too. The Bathmate Hydro pump is a versatile and exciting product and there are so many other sexual avenues to explore. Just remember to continue communicating and sharing the journey together to make sure that you always get the best results from your Bathmate Hydro pump.