When it comes to your health it's easy to get caught up in a world of misinformation or as Donald Trump would say "fake news" there is always some new weight loss product out or some faddy new patch you simply must try.
So is it all worth it? With the risk to health and financial implications we wanted to try and get to the bottom of it so you don't have to. Sounds serious doesn't it? Well, in all reality some people do see benefit from taking dietary supplements, in fact, for medical reasons some people actually NEED to take dietary supplements. The flip side to this of course is that they can just be a placebo and do nothing, or you could be actually doing some harm.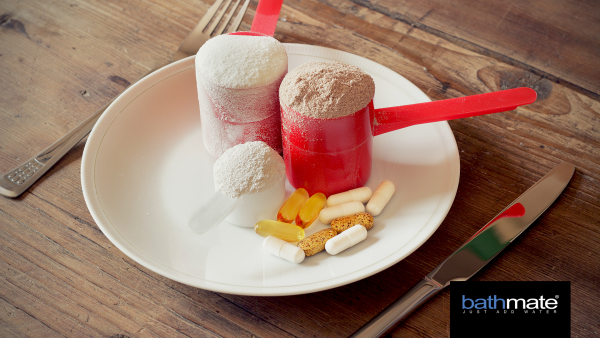 What is a dietary supplement?
A dietary supplement is a product that is said to supplement the diet. They have the form of pill, capsule, tablet or drops (liquid). Dietary supplements can provide nutrients from food or they can be synthetic, as well as they can be individual or in combined format like vitamins, minerals, fibre, fatty acids and amino acids. You can also find collagen and other things said to be essential and biologically important ingredients like polyphenols. The European Commission has established some significant rules to help ensure that food supplements are safe and labelled in a proper way.
What are the risks?
We can easily buy dietary supplements at the local shops. It's very easy, isn't it? You do not even need to ask for permission from a GP or Dr Like with some drugs you also don't need to ask a pharmacist for advice. The truth is that some of us don't read any labels nowadays, we just see that interesting label that says we will lose some weight in a short period of time, or our hair and nails will look amazing after a week. Moreover dietary supplements can contain some chemicals and unknown ingredients that we cannot find on the label. Normally, we should find everything that our body needs in food. It is said that vegans may need B12 vitamin as a supplement because you normally find this vitamin in animal products, as well as vitamin D when there is a period of winter and the sun seems none existent!
Secondly, the first con of dietary supplements is the price. Instead of eating better we spend our time taking pills. If you take too many supplements you can harm your health and damage your liver, reduce your bone strength, experience headaches and children can be born with birth defects. You may even experience nausea, vomiting, nerve damage, weight loss, muscle weakness etc.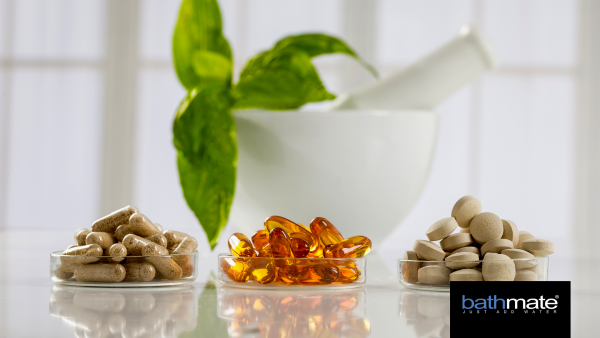 Sometimes people even overdose and mix different pills that may interfere with absorption and the way certain drugs interact. If you are a person who takes medicines on a regular basis for a diagnosed condition, you need to know that a dietary supplement may interact with prescription medications and it could make your medical condition even worse. Remember this and always speak to your doctor before buying any dietary supplements. Dietary supplements will never be better for you than healthy food. A balanced diet is everything when it comes to your health
All in all, there are some natural supplements that help us. Some supplements give us a chance to get daily dose of vitamins and minerals. Minerals and vitamins in supplements protect your body from diseases. They are necessary for those who do not have a healthy diet because they do not give their bodies enough minerals and vitamins it requires to function to the best of its ability. For those who are very active or, e.g. they are fitness models, dietary supplements are pivotal for them – they improve muscular strength, endurance and overall physical performance, that is why supplements are taken to improve their performance.
Dietary supplements prevent some health diseases and conditions. It is commonly known that pregnant women need to take folic acid to prevent birth defects. About 400 micrograms of folic acid taken before and during the early days of her pregnancy protects your baby in the best way against spina bifida (where one or more of the bones in the spine is not fully developed).
What are the top 3 Dietary supplements and what do they do for us?
Rainbow Light Men's One Multivitamin
This supplement is completely food based and supports your heart functioning, reproductive and prostate health. This multivitamin gives us 100% of almost all essential vitamins and minerals. It is not a regular pill meaning is made slightly differently, it also has some vegetable juice, enzymes and probiotics. This food supplement is also good for vegans, diabetics and people who are allergic to certain stuff. The price is also fair for such a good supplement. When it comes to prostate health, have you heard of the P spot? If not, click here to see what you have missed.
Price: £32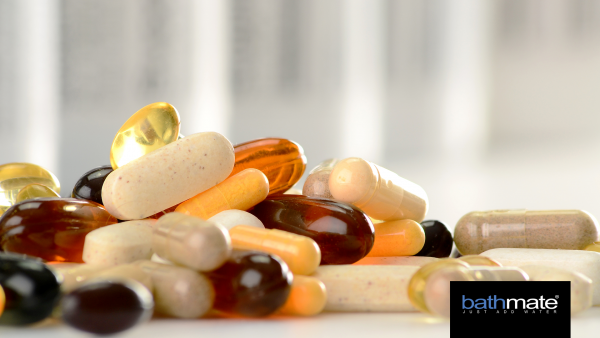 Megafood Men's One Daily
This is another good food based supplement that provides us with essential vitamins. It gives you energy, relief from stress or a bad mood and also helps your prostate health. The fruits and vegetables contained in the pill are totally non-GMO and it has no animal products, so, dear vegans, it is also good for you guys.
Price: £32
Naturelo Whole Food Multivitamin for Men
This food based supplement has extracts of 24 different fruits and vegetables and gives you almost 100% of all of the essential nutrients you need during the day, except calcium, magnesium, phosphorus and iron. It has also vitamin B12 and folate, digestive enzymes, probiotics that are good for the brain, heart, prostate and eye health along with incredible antioxidants like green tea, turmeric, ginger, resveratrol and CoQ10. Its vitamin c comes from acerola berries too. It is suitable for vegans and diabetics.
Price: £43