We've all heard the term grower vs shower, and studies show that you're one or the other. But what's the difference and does it matter?
Labels have always been how we choose to identify who we are and what we're all about. That being said, some labels are less about personality and instead describe a specific attribute of ourselves.
In the case of grower vs shower, it's not about the size of your penis and studies have shed light on what separates the two.
So let's find out what makes someone a "grower" or a "shower" shall we?
Grower vs Shower: It's Not About Which You Are
We want to stress that it doesn't matter whether your full potential is always on display or prefers to wait until it's showtime, being a grower or a shower simply describes what your member does while it waits backstage.
Showers are what many men want to be due to what they see in more, shall we say 'explicit', content and are meant to think is the more attractive type of penis to have as early as our locker room days. The flaccid state of a shower will be close to the same size as a fully erect state, specifically within 4 cm of each other.
Any growth over 4 cm from flaccid to erect means that you're a grower. Why is 4 cm the dictating measurement? It's to accommodate the fact that every penis sees some amount of growth during an erection, meaning the baseline starts higher across the board.
What Factors Into Being a Grower or a Shower
Everyone is built differently and how we're built can often be linked to specific origins, whether it be the color of our eyes passed down from our parents or moles that appear after years of sun exposure. The same applies to how much your balloon inflates when blown up, even if the end result is the same size.
Growers will tend to have more elasticity in the fibers that make up the muscles and tissue of the penis meaning there is some stretching and retracting motion happening as erections come and go. On the other end, showers simply don't have that elasticity. Once the night is over and the mood has calmed down, a shower's penis will crash on the couch while the grower's will prefer to sleep in their own home.
Age is another factor in whether you're a grower or a shower, meaning things can change over time. The elastic fibers found in the erectile tissue that make a grower a grower can actually lose their elasticity over time which could be a positive for some and a literal letdown for others.
If you're a grower wishing you were a shower then just remember, good things take time.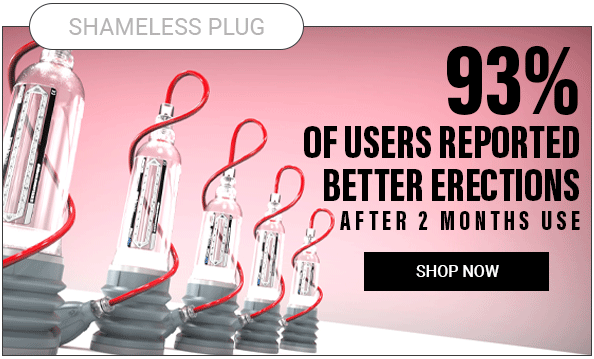 Which Is More Common, Growing or Showing?
It's only fair to wonder where you fall between the two distinctions and how many other men are in the same boat. While there is plenty of research on the science between being a grower or a shower, finding the data on how common either one is can be a little trickier.
An international survey conducted by Men's Health reported that 79 percent of men are growers with 21 percent being showers per the responses given by the survey takers.
Conversely, a study conducted in 2018 with 274 participants showed results of 26% of the men being growers and 74% being showers. While it may seem to contradict the survey above, both actually confirm that age plays a large role in how our penises prefer to relax in their downtime.
Younger demographics report being growers more often than their older counterparts. The results of the study showed an average grower age of 47.5 years and an average shower age of 55.9. What really drives home these findings is that the flaccid length had no impact on whether they were a grower or a shower. That's right, growers and showers come in all shapes and sizes!
On the topic of changes with age, testosterone plays a large role in how erect and large your penis gets when aroused and unfortunately the older we get, the less blood goes to the head we prefer to think with at times.
You Can't Judge a Book by It's Cover
Don't let a small flaccid penis make you think there's nothing more than meets the eye.
Whether you're spotting one out in the wild or have one yourself, a grower's penis has no problem meeting expectations and reaching the average 5-7 inches of length during an erection.
Understanding that your penis size isn't impacted by being a grower or a shower can help overcome fixations some of us get about how we look when flaccid.
It's all about what happens when the pole is erected and the tent can be pitched, so let your penis take its time to do the job how it needs to be done. Don't let stage fright stop you from enjoying your time in the limelight.
Let's recap and boil everything down to what you'll want to tell your friends about to blow their mind or settle an argument.
Growers have more elastic fibers in their penis that "shrink" when flaccid while showers don't which is why they are always showing what they're packing. The older we get, the less elasticity we have and the more things tend to just hang.
Lastly, penises of all sizes can be found in the pants of growers AND showers so never jump to conclusions based on outer appearances.