How do women feel about men using sex toys?
Sex toys for men have remained a taboo subject for many years. The result of this, is that many men have previously shunned the idea of introducing pleasure products into the bedroom. For women however, sex toys have enabled us to enjoy better sex than ever. Luckily for our male counterparts, if current sales figures from leading sex toy outlets are anything to go by, sales of male sex toys have increased at a phenomenal rate over the last three years.
Why are men buying more sex toys?
Over the years, sex toys have moved from sleazy sex shops with blacked out windows to a much more mainstream market. You can buy sex toys in the supermarket, your local Superdrug and more recently, the bargain store Poundland. After the release of the Fifty Shades series, sales of couple's sex toys began to increase even further as adventurous partners attempted to recreate the racy scenes from the movie. Although the use of sex toys amongst male shoppers started off more slowly, studies show that sales of sex toys for men has increased 1,000% in the last ten years.
Sex toys for men and the ways that they work
Cock rings
A cock ring is a ring worn around the base of the penis, or on some occasions around the testicles too. The purpose of wearing a cock ring is to restrict the flow of blood from the erect penis in order to produce a longer, thicker and stronger erection, or to maintain an erection for a longer period of time. Wearing a cock ring that sits around the testicles too also helps to produce a longer lasting and more intense orgasm for the male wearer. Wearing a Vibe ring during masturbation enables the wearer to enjoy prolonged periods of masturbation and experience multiple orgasms. However, it is important to remember to take a break from the ring every 30 minutes.
What she says: Cock rings have revolutionised sex with my partner because there are so many different variations of cock rings to choose from. Using a
vibrating cock ring
ensures that my clitoris is directly stimulated during penetrative sex and both of our hands remain free to pleasure each other in other ways.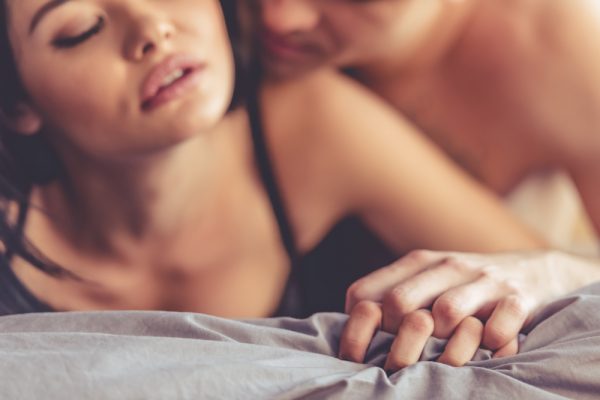 Penis Pumps
A penis pump can help men who struggle to achieve or maintain an erection because it helps them to get hard. With regular use, a penis pump can also help the wearer to increase the size and girth of their penis. A penis pump like the Hydromax X30 Xtreme is very simple to use. Place the transparent cylinder over your penis and use the pump to expel the water out of the cylinder, thus creating a partial vacuum around your penis. The vacuum forces blood to flow into the penis, which results in a gradual build up to an erection. Once you achieve your desired level of hardness (following manufacturers guidelines at all times), the cylinder is removed and a Power ring placed at the base of your penis to maintain your erection for even longer. Penis pumps are great for masturbation because they enable those suffering from erectile dysfunction to achieve an erection and relieve sexual tension.
What she says: This is probably something entirely different but I worked alongside a stripper once who used a penis pump to give him an engorged manhood and it looked enormous! Would it bother me if my partner used one? Absolutely not!
Handheld masturbators and strokers
Handheld masturbators and strokers offer a plethora of different textures that stimulate and tease the nerve endings in the penis. Handheld male masturbators are an ideal first time sex toy for men because they are inexpensive, easy to use, simple to clean and give a mind blowing orgasm. Handheld masturbators and strokers are a self-explanatory masturbation product but they also offer a lot more in terms of improving sexual encounters with a partner. For example, those who struggle with premature ejaculation have reported using a hand held masturbator to practice a technique called 'edging'. This technique involves bringing yourself close to orgasm and experimenting with ways to prolong climax and build stamina for those seeking to improve longevity in the bedroom.
What she says: I really enjoy playing with handheld masturbators. My partner works away a lot and we often use Facetime to spice things up. I love watching him play with the stroker and pleasuring himself for my titillation. We have quite a large collection of handheld massagers and highly recommend experimenting with one.
Prostate massager
The prostate gland is a walnut shaped gland that is located a few inches inside the anus and is often referred to as the male P spot. During sexual arousal the gland fills with fluid and becomes very sensitive. Massaging the prostate gland using a finger or with a prostate massager can lead to explosive full-body orgasms and multiple climax. During masturbation, gently inserting a prostate massager is a great way to achieve a really powerful climax. For those who feel a little nervous about inserting a massager, experiment with plenty of lube and gently inserting your finger into the anus. Milking the prostate also has great health benefits because it helps to flush bacteria out of the gland and keeps the prostate nice and healthy.
What she says: Prostate massage never fails to up the ante during foreplay. My partner is very open minded when it comes to prostate massage and he always enjoys an explosive climax if we combine penile stroking with prostate stimulation too.