What happens when Couples Pump Together?
For years sex toys have been taboo amongst couples, mostly men. I'm not sure if they felt threatened at the mention of a dildo or if they felt inadequate and like they couldn't measure up to what essentially is a moulded piece of rubber but luckily over the past few years we have seen how these attitudes have begun to change – more and more men are buying sex toys and more and more couples are enjoying this new found world of pleasure together. Women have never been afraid to discuss their love for the humble vibrator, dildo – it was their sexual weapon of choice.
When it comes to the male of the species they tend to keep their sex toy usage under wraps. With the invention of the Bathmate and its health giving properties men have been more willing to share their journey – their road to success. After all, the number one side effect from using such a device is harder, stronger erections. Nether the less – these conversations were reserved for pub talk, secret conversations between you and the lads it was not necessarily something you would be willing to share openly on the world wide web.
We recently received a few stories from happy customers via our support page on www.bathmatedirect.com – Get in touch here if you want to share something similar.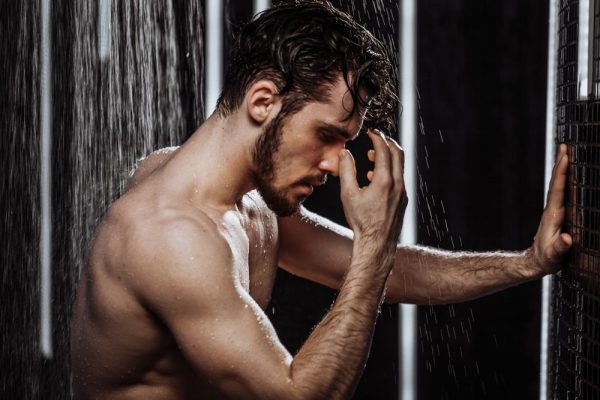 Testimonial 1
When I was in my 20s, the idea of using a pump to enlargen your penis, was seen as a cop out, or it signified that you weren't as "blessed" as other men. I remember the first pump I ever got, it was definitely a secretive act to use it. Squirrelling away personal time to get a session on. This does affect your self esteem, and can lock you into a shame spiral. As a gay man, you're inundated with concepts of bigger, larger, thicker etc. But you know what, times have changed, pumps have changed.
I've been with my partner for 14 years and have been using the Bathmate pump for the last 3 years. So obviously, he knows about it, it's not something I use in private, and there's no shame involved. After all, we are intimate with each other, so why hide? We both know that after it's used, we both get to enjoy the results. The only thing that is scheduled is the shower time!
I don't feel like I did in my 20s, I'm not cheating my endowment, I'm enhancing it, for my self & my husband.
It's like most products on the market. Creams for wrinkles, pills to bolster health resistances, exercises to strengthen the body, so why not have a healthier penis? The added benefits are the circulation in it, the size of it, and your own personal self esteem and wellbeing. I can't vouch enough for it. Cheekily, neither can my husband.
Thank you, Bathmate.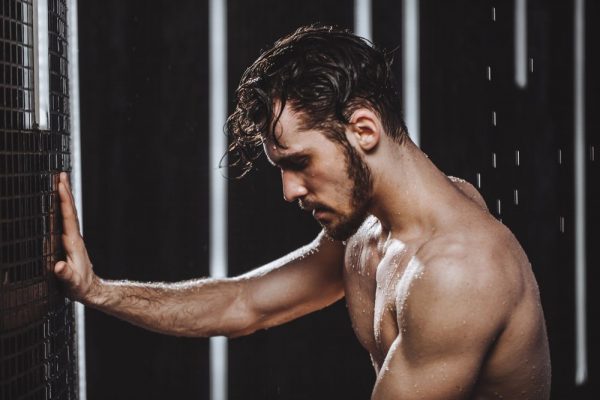 Testimonial 2
Let me start by saying I never thought I would buy a penis pump. My journey began about 4 years ago, I had never bought a sex toy and never considered how anything could enhance my sex life. My friends had taken Viagra and told me how much it enhanced their sex lives but I was the one guy who laughed it off and quietly thought to myself I know how to satisfy a woman, I don't need that kind of thing. Weirdly, it was me who introduced my friends to Bathmate but I'm getting ahead of myself. Weekend after weekend they would share there ego driven stories with me, their endless conquests and I would sit there. Quietly confident. Nothing to prove. Eventually my inquisitive nature took hold, I researched Viagra and the effects it had on the body and even more so the effects it had on your heart. The next time we went for a beer I asked them if they were aware of the risks they were taking. They laughed it off and told me it was worth it… Now because id researched Viagra I started to get dragged deeper into the world of penis pills and cheap thrills. I stumbled across something I had never heard of. A penis pump. Yes. I said it, penis pump.
Intrigued and uncertain of what I had come across I decided to myself, in for a penny in for a pound. So here it is, sell it to me baby! First ad, sorry I mean independent review by z list celebrity was for some herbal based wonder drug that would turn me into a stallion between the sheets. Second ad, insert witty strapline here big boy….nahhh not for me. Third ad. 60 day money back guarantee. Ok I'm listening. Thinking to myself even if this thing does nothing for me I can get my money back no questions asked and no one needs to know. I must stress at this stage I still had no intention of buying a cock pump let alone explaining it to anyone. Diving deeper into what was still relatively a mystery to me I started to see genuine stories from real people who had seen positive results from using a penis pump. These guys actually seemed.. Well, just like me. My interest peaked when I started to search videos, after all it would be difficult to fake results if someone actually measured themselves before and after. I found a couple of videos that used click baity thumbnails to draw you in and remained suspicious. Eventually I found a couple of guys who actually did exactly what I wanted. They measured themselves before, used the pump, measured themselves after and discussed their journey. The thing is, this type of video is easy to plant.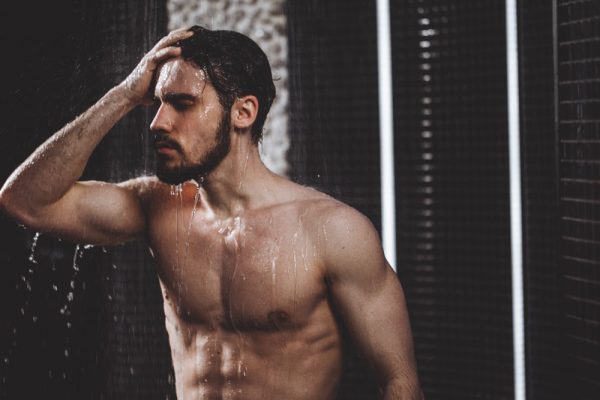 Now I looked, looked away then looked again. They felt real. I tried to search for something that pointed in the direction of this just being a dream and found nothing. Once I had figured out this was a good thing I tried to work out how I could tell my partner or how I could introduce it into casual conversation. This wasn't about the lads anymore. When it came to ordering one online I was worrying about how this thing would actually arrive on my doorstep. About a week later it arrived. I had to sign for it. Now this turned out to be a good thing. It was in discreet packaging so the guy delivering it had no idea what was inside and I was happy that something I had paid for privately was delivered safely and securely. I began using it straight away, my partner noticed the change in me – I was more confident and well better in bed! She asked if id taken anything, I think she assumed I'd taken Viagra I told her I hadn't and explained I had been using a penis pump. She asked me to show her it and was totally accepting of the whole situation! After all, this benefits both of us. I pump in front of my girlfriend and she seems really into it, the rest is history! Our sex life improved my erection quality improved and my overall life improved. If you are thinking about buying one, stop thinking and just do it! You`ll love it.
If anyone would like to share their Bathmate story with us contact – support@bathmatedirect.com