Show off your Package this Christmas?
With the holiday season rapidly heading in, why not treat yourself to something that really makes a difference? With completely free, discreet worldwide shipping for all of our hydropumps, you can be sure of total confidentiality and real results when you shop with Bathmate.
Whether you're hanging out the tinsel or completely avoiding festive songs, we're just a few weeks away from Christmas. As we get ready to wrap up presents for under the tree, it can be difficult to avoid spoiling the surprise – how do you wrap a bike without giving the game away? When it comes to more personal products, discretion is even more important.
While you might not be planning on putting it under the tree, whenever you buy from the official Bathmate website, you can be completely sure that no one except you will know what's in your order. Absolutely everything we ship is packaged completely discreetly, while invoices are charged to a completely ordinary company name – you're not going to see 'Bathmate penis enlargement device' or anything similar on your card bill.
That's not the only advantage you'll get when it comes to shipping from Bathmate. Wherever you're located in the world, from America to Zambia, delivery for your hydropump is completely free (though as a UK company, there's certain countries we legally can't sell to). Through our worldwide distribution centres, we make sure that your Bathmate is delivered as soon as possible, starting off your personal enhancement journey as soon as possible.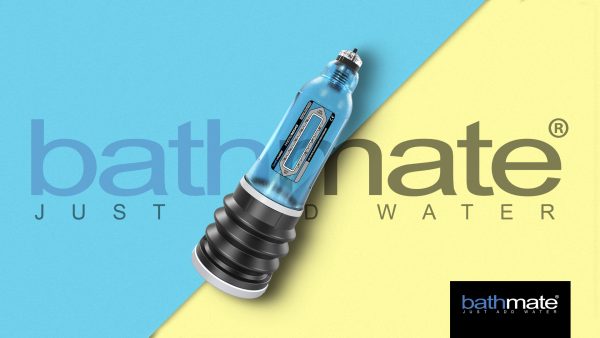 Not sure what a hydropump actually is, or what it means for you?
Simply put, Bathmate's unique hydropumps are the absolute best way to improve penis size, erection quality, and sexual confidence. Yes, they really work – just ask the million-plus worldwide customers who've benefited from using one. A hydropump won't give you an instant improvement (nor will any other option – don't trust miracle treatments), but it provides a powerful, genuinely effective exercise regime for building up gains over time.
You don't have to trust us or our fans. We offer absolutely every Bathmate customer a chance to see the effects for themselves. When you buy from the official Bathmate store, you'll have 60 days after purchase to test your pump. If you're not satisfied for any reason, just get in touch and send your pump back for a complete refund, no questions asked. But what results do our hydropumps actually have? We've explored a few of the key benefits of a Bathmate routine below: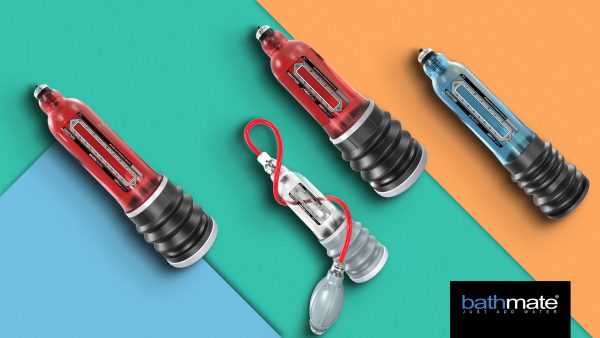 Improved Length: By regularly using a Bathmate, you'll be able to significantly increase the length of your penis. Essentially, the vacuum created by a hydropump exercises the muscles in the penis, while the gentle pressure of the warm water relaxes penile tissue, improving flexibility and resulting in major, lasting gains. While results vary based on the individual, users can expect to see significant, noticeable and lasting growth, particularly with the 92% satisfaction rate of our Hydromax collection.
Wider Girth: While many people think that length is all that matters when it comes to sex, that's really not the case. For many, a girthier penis is far more satisfying than a long one, with the larger girth ensuring that more of the sensitive regions are stimulated. One of the most immediately apparent effects of a Bathmate routine is an enhanced girth, with a huge percentage of our users experiencing this before any other changes.
Better Erections: As part of our unique hydropump design, Bathmate pumps draw a significant amount of blood into the penis. This results in a harder and larger erection (perfect if you're using a Bathmate before sex), while fighting back against the effects of erectile dysfunction. This improved hardness means far more intense, pleasurable sex for you and your partner.
Improved Stamina: Bathmate doesn't stop at giving you larger, more powerful erections. The natural effects of our hydropumps help you improve sexual stamina, with erections lasting longer than ever.
Maximised Confidence: It's a proven fact that being more comfortable with your body means being more confident in and out of bed, especially when it comes to intimate areas. By taking complete control of your penile health, you'll see a dramatic improvement in your confidence, helping you achieve a whole lot more.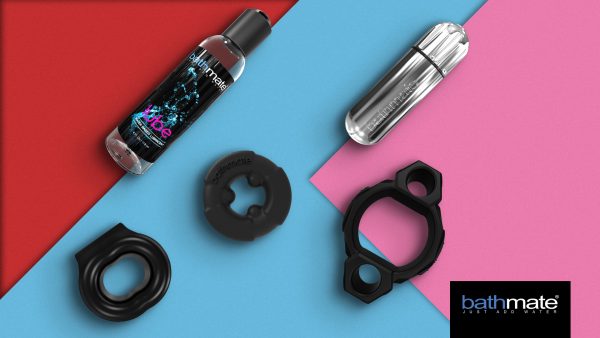 We don't just sell hydropumps at Bathmate. Over the years, we've hugely expanded our range to include a full selection of Better Sex toys. Whether you're looking for an ultra-powerful, totally waterproof vibrator, cock rings for heightening your pleasure (one of our best-reviewed options), or some other exciting ways to make sex unforgettable, our Better Sex collection has something for you!
Right now, our team's putting the finishing touches on some exciting, all-new toys! While we're keeping the details tightly under wraps for now, expect some real excitement from Bathmate early next year. To make sure you don't miss out on powerful new products and exclusive offers, why not subscribe to our blog mailing list?