Lube glorious lube! Fantastic stuff isn't it. Whether for solo or couple play there is something for everyone. Flavoured, water based, silicone based and anal lube – we could go on! As a brand that promotes sexual health and pleasure based products lube is very important to us. Are you aware of the two main types of sexual lubricants?
Water based
Water based lubes are the most popular ones, versatile, and the most natural option. Water based lubes can have different structures from thick to extremely watery (depending on your intended use). Everyone can find something tailored exactly for them. Water based lube is great stuff, especially when it comes to sex toys – they won't be damaged and broken down over time (like in case of silicone based lubes). You can use water based lube with condoms, toys (as stated), You can apply water based lube as often as you like or in some cases add a little water to "re-activate" it!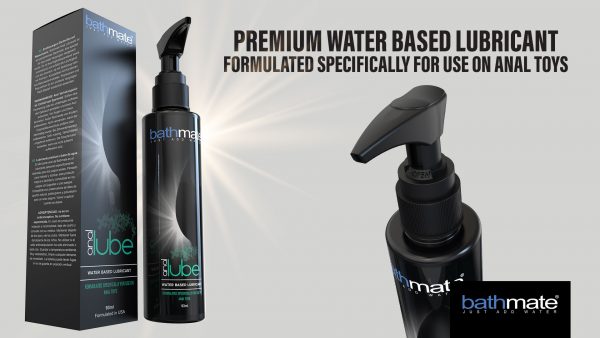 Silicone based
Silicone based lubricants are the best when you want to spend some personal time in the bath or shower. Silicone based lubes are almost water proof so depending on your intentions this can be a great idea, or when it comes to cleaning – an absolute nightmare. Unfortunately, if you like to use sex toys, silicone based lube is very bad because it damages the surface of the toys causing infections and damaging your prized possession! Because of its thick consistency and the fact that it lasts for a long time – it is good for anal sex also. In the case of wanting a longer lasting lube – silicone based lubricants are better.
Water based lubricants are natural, won't damage any toys and don't cause a mess. Let's take a look at some of the reasons why water based lube is so amazing.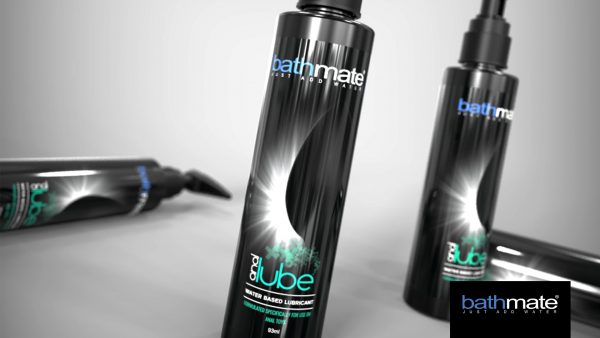 Pleasure
Water based pleasure lube does exactly what it should – increases pleasure. It is a natural lubricant that will help you to achieve during sex or solo play. It is the best for people who may have sensitive parts and will allow you to enjoy sex. Water based lubes are the safest on the market and do not give you any negative genital symptoms, such as pain, burning or infection. Also, a water-based lubricant is more effective in reducing negative symptoms during sex like entry pain or discomfort.
Great for solo or couple play
Lube isn't just for sexual intercourse! Water based lube is a good option for those who like to play alone. A lot of people think that lube is just for those who need it because "something wrong with them" This is not the case! Lube is for anyone who wants to experience the best pleasure. Why is water based lube so good for solo sex? Because this kind of lube is not very sticky and does not leave any marks on your bed sheets or clothes. Next time you masturbate – add a little lube and you'll never look back!
Foreplay
Let's face it: foreplay is one of the most important things in our sex life. Especially for women it is very hard for woman to be "ready" instantly. They need some time and proper stimulation to be ready for the main game. Foreplay with water based lube is better, quicker and nicer. Water based lube and its structure will help you guys to get to the point of no return together!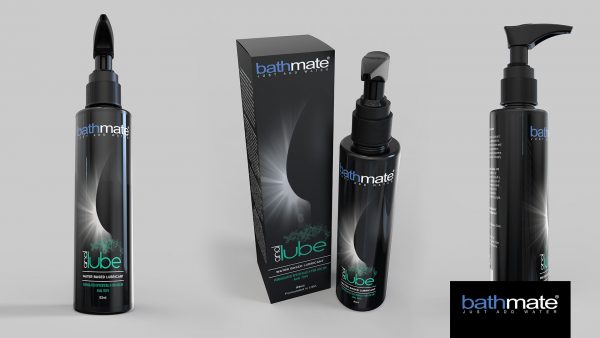 Dryness
Water based lubricants are pH balanced to maintain the typical vaginal environment. Dryness is complicated, there are many different reasons for its cause and everybody who suffers from it – understands this. Dryness can spoil your pleasure and this is no one's fault. Some people are just dryer inside than others and they need to use lube. Water based lube is the best for people who suffer from dryness because of it mimics the natural lubrication of the vagina.
Massage
Here we have another incredible benefit of water based lubes. Massage is the just best for getting ready for foreplay. When somebody touches you in a sexual manner, it sends signal to the brain and helps you to get ready for intercourse. Water based lubes are not sticky and are perfect for a back massage or even a slightly more sexual massage. Water-based lubricants are perfectly safe to use for massage and for sexual activities, but they can dry out fast. It is not a problem, just use a little bit more lube or add some water. Water based lubes are the best for those who have sensitive skin as silicone based lubes could damage their skin.
Bathmate recommends using good quality, water based lube because of its incredible all-round advantages. Give it a try!