Great news – we've just put together an exclusive deal for Bathmate fans! This special offer makes our hydropumps an even better value, so click through and get ready to save on your next Bathmate purchase.
For a lot of people (and their partners), being able to last longer in bed means better, more satisfying sex. While research isn't quite clear about the ideal time sex should last (with different surveys pointing to anywhere between 7 and 25 minutes), with the average sexual encounter lasting just over 5 minutes, it's pretty apparent that, for many, there's a long way to go.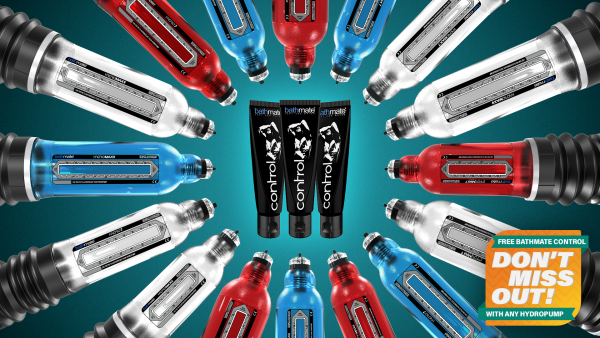 We've got two powerful options that really help enhance sexual stamina, and with this limited-time special offer, we're giving you a chance to experience both. Buy any Bathmate hydropump, and you'll get a completely free bottle of Bathmate Control, our incredible delay gel! Just add your choice of hydropump to your cart, along with Bathmate Control, and use the code below to save:
CONTROL-FREE-2540
Bathmate hydropumps are the world's best-selling penis pumps, because they're the world's best penis pumps. With a regular routine, our hydropumps help make a significant improvement for sexual stamina and pleasure, while enhancing penis size and erection strength. If that sounds too good to be true, don't worry – satisfaction is guaranteed. You'll have 60 days after buying to see the results for yourself (most notice lasting results after about a month), and can get a full refund if you're not impressed.
While there's a lot of products designed to help users last longer, Bathmate Control is a bit different from the rest. While most products use chemicals like lidocaine and benzocaine to completely take away sensation to prolong sex, we don't think that's the best way to make sex more pleasurable. Our Control gel does exactly what it says on the box – it puts you in control, helping you last longer without hugely missing out on pleasure.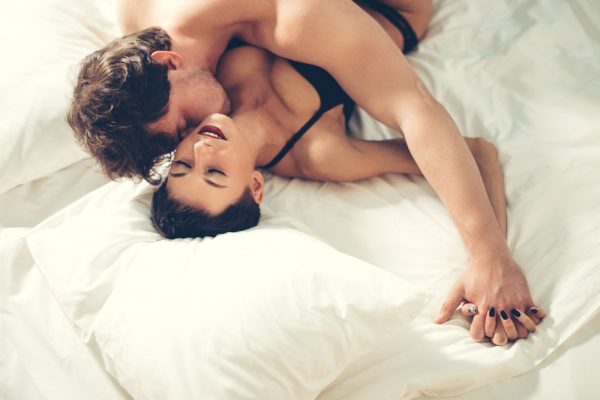 Using a unique natural blend of ingredients, Bathmate Control makes sexual stimulation a little more gentle, helping you last a lot longer while still being able to achieve a more powerful, pleasurable orgasm. Just apply the gel 30-40 minutes before sex, and get ready for truly satisfying sex, with the gel's effects typically lasting for a solid 3-4 hours!
While anyone using Bathmate Control will last a long time, this offer won't stick around so long. Stocks are limited for this giveaway, so make sure you don't miss out!
Just click through to find your perfect Bathmate hydropump, add a bottle of Bathmate Control to your cart, and use the code below to save.
CONTROL-FREE-2540
When you buy with Bathmate, you can be sure of real results and unbeatable value. We offer completely free worldwide shipping on all hydropump orders, while every pump comes with a full 2-year warranty protecting against defects or malfunctions. We've already helped over 1 million people make a real difference for their sexual performance and confidence – are you ready to experience the power of Bathmate?