Pride has to be one of the most incredible events in the year's calendar. It unites the world in a colorful mix of love, compassion and inclusion. Pride represents a movement like no other and spreads its loving embrace across countries and continents alike. We believe in standing arm in arm with such events as they represent many of the core beliefs we have as a worldwide brand.
Bathmate decided to go one step further this year and sponsor one of the biggest pride events on the globe. As part of our sponsorship of Las Vegas pride we have also reached out to offer participants the chance to win an amazing $900 worth of Bathmate goodies! We are inviting you to show your true colors and share your favourite moments from this years pride with us.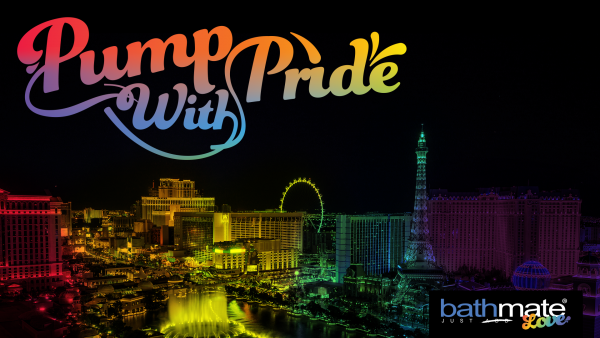 Goodie bags
Having a large customer base in the international LGBTQ community we thought it was well fitting we stood up and made ourselves known as proud supporters of pride events all over the World. For Vegas pride we decided to put together some amazing goodie bags for the people attending the amazing event to enjoy and share the moment with us. It doesn't stop there, we will continue to support pride events all over the world for as long as we are around.
Inviting people to share their favourite moment's with us and what pride means to them by using the hashtags #VegasPride #JustLove #Bathmate and tagging us on our official social media accounts. You can like our Facebook page here, Follow us on Twitter here or browse our Instagram feed here. We will pick some of our favourite videos and images and reward them with a gift voucher worth $299 each to spend on our amazing website.
We love everything you stand for and wanted to give back to the community. As a brand we believe everybody should be able to live their lives free of fear and persecution. We fully believe in celebrating what makes us unique and perfect in our own way.
Make sure you follow our official social media accounts to stay up to date with our coverage of the event and beyond. Will you be watching Las Vegas pride from your home? Or maybe you are lucky enough to be attending in person, whichever it is, show your true colors and live life with confidence!
So what's in the pack? Because our award winning Hydropumps harness the power of water and we want you to remain fully hydrated whilst you dance and party the weekend away we have provided a space saving water bottle. We have our very own personalised friendship bracelets, the information about the competition and a flyer explaining what we do as a company.
With a whole lot going on throughout Pride this year, make sure you don't miss out on some of the fun events taking place over the weekend, whether it's the Pride Parade itself, the Pride Family Festival – or anything else.
We're not just here to try and make some sales. We genuinely believe in helping people develop their sexual confidence, and we think that events like Las Vegas Pride help make a real difference where it counts the most.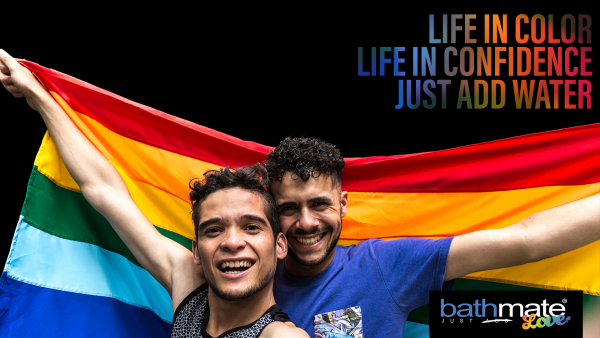 Our Story
So, a little about us, just over ten years ago our inventor John Oakes created the world's first water based penis pump. This was designed after a very dear friend of his suffered a spinal injury and was unable to gain and maintain an erection. With his friend's sex life and relationship in Jeopardy and a background in Mechanical Engineering John set to work researching and designing something that could help his friend and save his marriage. With this, the iconic Bathmate brand was born. John invented the king of all penis pumps. Not only did it give you an erection, it also added length and girth as a welcome side effect! From there we expanded our range to have cock rings, hygiene devices and vibrating bullets to name a few.
What does pride mean to you? Everybody has their own definition and no two experiences will be the same. We love hearing your stories and value your opinions. Here on the official Bathmate blog we do our very best to provide you with exciting content to keep you both motivated and entertained. Do you have a story to tell? Why not reach out to us and share it?
#VegasPride #JustLove #Bathmate
Life in Confidence. Just add Water.