Butt plugs are the unsung heroes of the sex toy work. Don't believe me? Why don't you give one a try? These tapered tantalisers don't discriminate against gender or sexual orientation, nor do they care about your thoughts on Brexit. As long as you have a butt, these plugs will aim to please. Another great thing about anal plugs, is that they can be used in a number of different situations. You can insert a butt plug and wear it discreetly at a party, stimulating those delicious nerve endings with every step; or wear during sexual intercourse to take your sexual pleasure to a whole new level!
First things first though, if you are using a butt plug for better sex, there are a several things to consider first: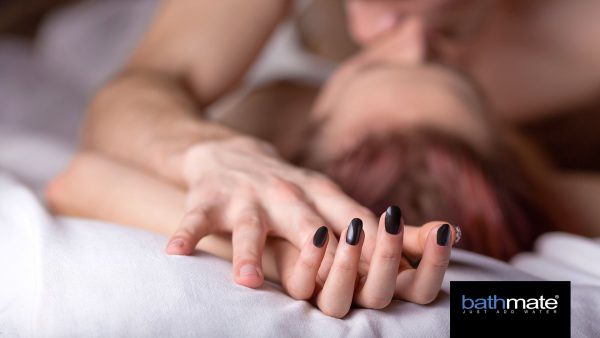 Safety
Using a butt plug with a flared base is extremely important because unlike the vagina, the anus provides an entrance to the whole of your digestive system. A wide base will help to prevent the butt plug from travelling into your body and getting stuck. This is a very common occurrence as many people who work in Accident and Emergency departments will tell you. For those too embarrassed to seek removal of the sex toy, the complications can be very serious and even life threatening. If the base doesn't appear wide enough, don't use the butt plug.
Use plenty of lubricant
The anal cavity has no natural lubricant, which means that it can be damaged very easily. Therefore, to protect your delicate skin and ensure that insertion of the anal plug is more comfortable, use liberal amounts of a thick, water-based anal lubricant. The thicker the lubricant, the deeper the cushion effect feels against your skin to ensure that you feel more comfortable.
Keep things clean
Before inserting anything into the anus, it is very important to ensure that the anal cavity is nice and clean. Not only is it good manners, but it is important for hygiene purposes too. For the cleanest and freshest results, ensure that you empty your bowels and enjoy a nice warm bath before inserting an anal plug. Just knowing that everything is in tip top condition down below is the perfect way to help you relax and enjoy the experience.
Now that you're all ready to go, here's how you can use a butt plug for better sex.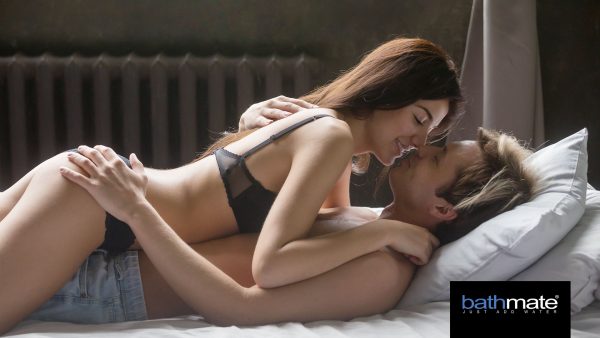 Butt plugs are great for building anticipation
If you're feeling adventurous, pop in the butt plug and enjoy the sensation of it undulating as you sashay around the town. As you leave the house, whisper your secret to your lover and watch their pupils dilate with lust and anticipation. Throughout the night, thrill your lover by discussing how turned on you are becoming and describe the sensations that you are experiencing. If you have a remote control vibrating butt plug, hand them the remote and give them control over your pleasure. By the time you both get home, you won't be able to keep your hands off each other.
Butt plugs are can take oral sex to new heights
Butt plugs can intensify and lengthen orgasms so whether you're giving or receiving oral sex, there are lots of opportunities for mind blowing pleasure. As soon as you insert the butt plug, the pleasure process begins with the stimulation of hundreds of delicate nerve endings. During oral sex, combining genital and anal stimulation delivers a whole new realm of pleasure. As you climax, the pelvic muscles contract around the anal plug to deliver a sheet clutching climax.
Butt plugs are great companions during sensation play
Sensation play involves a teasing of the five senses; Sight, smell, hearing, touch and taste. This can be in the form of a deprivation of one of the senses which in turn heightens the others. During sensation play, adding a butt plug into the mix offers a brand new element to your sensory exploration. For example, glass butt plugs can be heated or cooled before insertion, or a vibrating butt plug serves to tease the pelvic muscles or prostate during play. During light spanking or ticking, the shifting of your body also shifts the butt plug, ensuring that you receive a delicious internal tingle as you play.
You can experience better sex with a butt plug
Butt plugs are unique in that they offer stimulation for both men and women. For women using a butt plug during sex, the plug pushes the anal wall towards the vaginal wall which makes the vagina much tighter and smaller. During sex, the tighter space means that the super sensitive vagina and the G Spot benefit from a lot more stimulation, which means a stronger and more powerful climax. For a little more excitement, experiment with a vibrating butt plug.
For him, butt plugs aren't just shaped for easy insertion, but so that they directly stimulate the sensitive prostate gland, also known as the P Spot. During intercourse, the combination of penile stimulation and prostate massage create one of the most thrilling and all-consuming orgasms that a man can experience. For an extra thrill, adding a (compatible) vibrating bullet to your butt plug creates the perfect level of stimulation to create a knee trembling finale.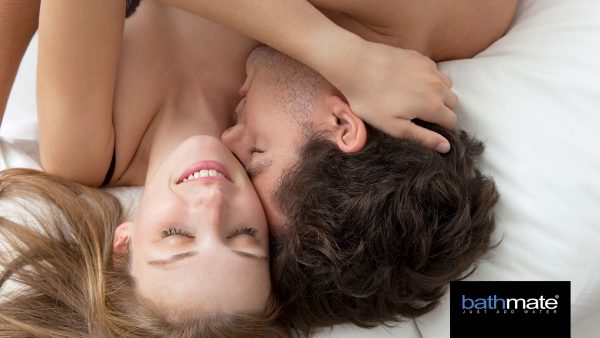 Butt plugs can enhance masturbation
One sure fire way to enjoy better sex is through self-exploration. Namely, masturbation. During masturbation we learn about our bodies and the things that we do or don't like. We explore our fantasies and use the things that we learn to teach our partners how we like to be pleasured. During masturbation, use a butt plug to increase sensation and experience a mind blowing orgasm that knocks your socks off. It is also worth noting that those who are new to anal play will benefit from experimenting with a butt plug alone before they introduce it into the bedroom. After all, there's nothing worse than trying to fathom out the settings of a sex toy when you just want to get it on!