Lots of people want to have anal sex, but this type of sex still carries a number of taboos. Not only is anal sex still illegal in some countries, but there are a number of misconceptions surrounding anal sex that can make people feel a little squeamish about the subject. However, when done correctly, anal sex is one of the most fulfilling experiences that a couple can enjoy together. After all, why let all those deliciously pleasurable sensations pass you by?
For those who are trying anal sex time, it can be a daunting experience. After all, there is so much to think about in terms of staying safe, pain free and making sure that its enjoyable for both parties. So, with this in mind, how can a person prepare for themselves for anal sex?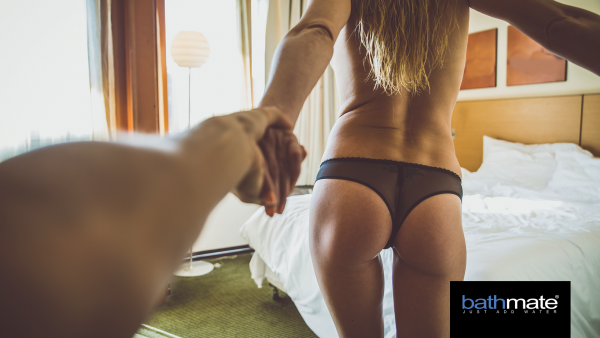 Clean up
One of the biggest misconceptions about anal play is that it is dirty because it involves the anus. This is simply untrue. In reality, the anus contains a healthy bacterium which helps to keep the area clean and fights infection. Therefore, you don't have to have a wash before you get down and dirty. However, it is good manners and a courtesy to your partner if you do.
Before any kind of anal experimentation, ensure that your bowels have been emptied and relax in a nice warm bath to ensure that the area is completely clean. This helps to clean the external area of the bottom. However, for those who want to ensure that the rectum is also squeaky clean may want to invest in an anal douche.
For those experimenting with sex toys. It is very important that these sex toys are washed before and after anal sex as this helps to prevent bacteria from entering the body.
Keep plenty of lubricant close to hand
Unlike the vagina which naturally lubricates itself when you are turned on. The anal cavity is not self-lubricating and needs a little extra help. One of the main factors of painful anal sex, is a lack of lubrication. Investing in a good quality anal sex lubrication helps to make the process easier, more comfortable and increases your pleasure. If you're using sex toys or condoms, ensure that you use a lubricant that is compatible with your products.
Get in the mood
The most important thing to remember when preparing for anal sex is that you have to be relaxed to ensure that it is as comfortable as possible. The anus is surrounded by a strong muscle which needs to relax in order for anything to pass through it. Taking a nice warm bath or enjoying some toe curling foreplay is a great way to help the muscle to relax. Once you feel nicely relaxed, add some lubricant to your lover's finger and invite them to gently circle and tease the anus to help relax and open up.
Take it slowly
Once your lover has gently penetrated the anus with their finger, you can experiment with a number of anal foreplay techniques or anal sex toys such as a butt plug. However, it is important to remember to take it slow. Help to make things more comfortable by lying face down on your side. Use your hands to pull your cheeks apart so that the anus is visible. This helps to guide your partner so that there isn't too much poking and prodding as this can become uncomfortable.
Your partner should insert the tip of their penis into the anus slowly, before stopping to give you a chance to become accustomed to the sensation. It may feel slightly uncomfortable, but remember that it is normal to experience some discomfort the first time. Once your muscles have relaxed, your partner can continue easing in slowly and gradually, ensuring that they take things very slowly and stop immediately if you feel any pain.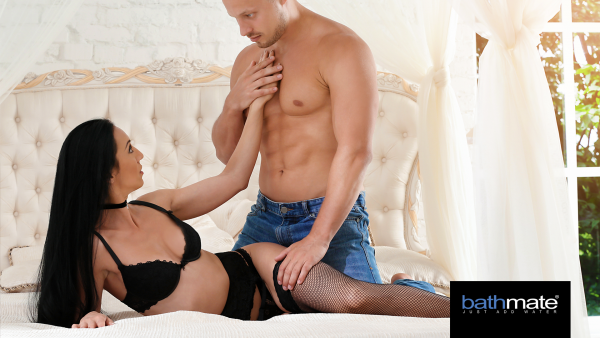 Communication is key
Communication between you and your partner is vitally important during anal sex. Particularly around what is working and what isn't working for you. Some people prefer to enjoy anal sex in the doggy style position. However, the lack of face to face contact may hinder the communication process in that your partner may not be able to gauge your reactions during first time anal sex. Also, take some time after anal sex to talk about the experience and the things that you enjoyed, and things that didn't really work for you. By talking about your experience, you can build upon it to ensure that anal sex just keeps getting better and better.
Practice makes perfect
Very few people orgasm from anal sex alone. So there needs to be other forms of stimulation going on. Experiment with different types of sexual stimulation during anal sex and discover what keeps those pleasure juices flowing. The more anal sex that you have, and the more you practice, the better it will become.
Experiment with sex toys
As your love of anal play continues to grow. Why not experiment with different forms of anal stimulation? For example, did you know that using a vibrating butt plug during sexual intercourse could help to increase the intensity of your orgasm? For those hoping to start preparing for anal sex, inserting a small butt plug can help you to become accustomed to stretching the anus and gain experience in your levels of comfort. Once you get used to the butt plug, you can increase the size of the product. For men, investing in a prostate massager doesn't just help to improve the strength and duration of your climax, but a prostate massager is an easy way to milk the prostate and improve the overall health of your penis.
After anal sex
Once you have finished anal sex. It is important that you wash your anus and your partner's penis to ensure that both areas are clean. If you have been using sex toys, give them a good wash with a suitable cleaner, his helps to prevent the spread of any bacteria. Under no circumstances should a partners unwashed penis enter any other orifice until it has been washed. Also, if you are experiencing any soreness after anal sex, a nice warm bath can help to ease your discomfort.